How to Resetting Starlink Router with Simple Steps
Resetting a Starlink router or any Brand router is a process to restore the router to default factory settings and need to setup it up again.  You might need to reset the Starlink router or modem if you facing any connection issues with wifi users as well as instability of internet speed and connectivity.
There are two ways to reset the Star link router either using the Reset button or using Starlink mobile app after login into settings using a browser or direct IP address. First, you should avoid making a hard reset of star link router and can use Rebooting the router or turn off and turn it on to break the power cycle if you still facing issues you can choose the final steps as Resettings starlink router.
Making a hard reset Startlink only option you should keep if you are unable to log in because forget your login password and want to change your WiFi name or password. Follow the rebooting and start process to avoid router reset that may loss of internet connection and you need to setup it up again.
Rebooting Start Link Router without restoring Settings
before Resetting Starlink router just try Rebooting or restarting the router that does not affect any configuration on the router and it's just a power cycle process that power off the router and powers on again. If you facing any problem with the Star Link router you should start troubleshooting by rebooting or turning off the router for a few minutes. Follow the steps to reboot the star link router.
Turn  Off the Power adapter- to restart the star link router without making a factory reset just turn off the power adapter directly from the power socket and after a few seconds turn on it again.
Unplugged DC socket from the router- another way you can unplug the adapter dc socket from the router side to reset the router without restoring configurations.
Turn off the router from the power button– If Startlink has a power switch just turn off it and turn it on again to reboot the star link router,
If rebooting the star link router is not worthwhile for you and still facing issues then you can proceed steps to factory reset the Starlink router using the reset button.
How To Reset Starlink Router?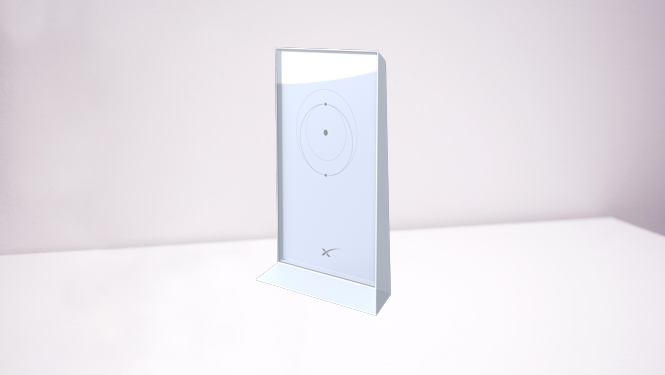 Making Factory Reset Starlink Router is a bit different process the making any other router that probably used a reset switch and takes a few minutes process. In Star link, you need a process to break the power cycle for a few minutes to make the router factory reset. Follow the steps below.
Note- Making star link router to factory reset will wipe all network names and passwords as well as other configurations you have configured so confirm if you really want to reset your Starlink router.
Step 1- Remove the Router main power Plug from the wall power socket.
Step 2- Power Cycle router-  Just Keep plugging and unplugging the power cable back to back 3 times.
Step 3- Now wait for 2 minutes and repeat steps 2 again but only 2 times now.
Step 4- after the second time of the router power cycle star link router will go to factory reset mode.
Step 5– just turn ON the router normally and wait for at least 5 minutes and keep calm until the factory reset process is done.
Once the router restores to default settings successfully now you can see the default SSID network name and password such as Stinky or Starlink will show means your all network and other settings are wiped and the router restore successfully to factory mode.
How to Factory Reset Circular Dish Starlink Router?
Making a Circular dish star link router is a bit easy compared to the above methods it's just a physical process and takes less than a minute to execute the reset router.
Power ON the Star Link router and wait a few seconds until it boots up properly.
Locate a small reset button bottom side or beside.
Press the reset button for 10 seconds and release it when the LED light turns off and turns on again quickly.
Wait 3 minutes until Circular Dish Starlink Router reboots and restores to default settings.
This is a simple way to restore the star link router if facing any network or connection issues. Although always choose the factory reset option at last and try to make it fix by rebooting, upgrading to the latest firmware or soft reset method will probably smoother way to fix problems without erasing any configurations. Only choose the hard reset method if you prepare to setup the router again else you will be disconnected until the router not setup again
Related Post