How to Find Router IP Address?
Every router and modems configured with a default login IP address to access the web interface to set up for the internet. Although the default router IP address and login username password printed to the router sticker and user manual comes with the device but you should also learn how to know router IP address if the default IP not working. There are many ways to find a router login IP address in case you forget after changed or default settings not working. This post contains a detailed user manual to check wifi router login ip address in Windows, Mac PC, and androids.
Find Router IP address in Windows
Mostly leading brands to use 192.168.0.1, 10.0.0.1, 192.168.1.1,  as default login IP address for WiFi router and cable modems. You can check the router LAN IP address using network connection settings as well as network command.
To use any of the methods you need to connect Wifi router either using wifi connection or wired connection.
Check IP address from the network connection
Open Network connection from Open network sharing and center option.
Go to change adapter settings option
Or Press Windows Key+ R  to open run windows.
Type "ncpa.cpl" to open network adapter settings.
Network connection- Double click on WiFi Ethernet if you connected to wifi or double click LAN adapter if connected to wired. You can see which Ethernet showing connected status.
Press the detail button to check DHCP status and obtain IP address details.
Default gateway 192.168.88.l IP address is the router login IP address.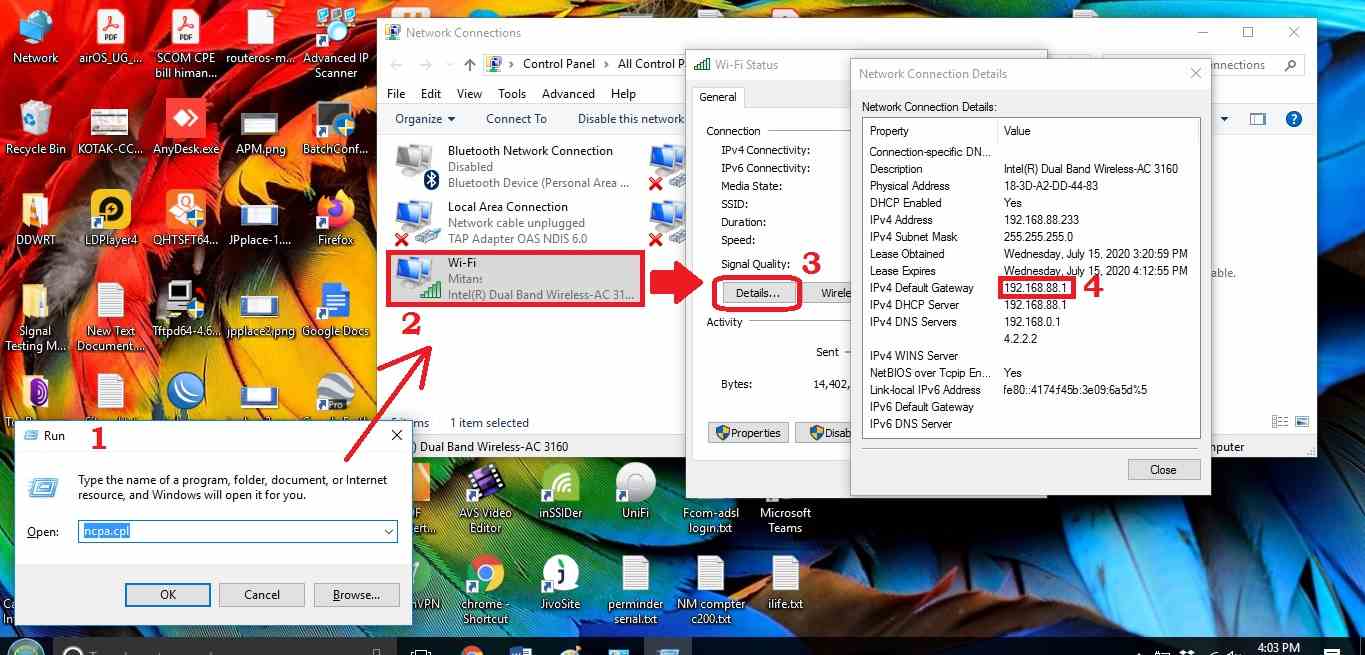 Find WiFi IP address using Command prompted
Open Command prompt from the start menu or use the Windows Key+ R button together.
Type "cmd" on the run window and press the OK button.
Type "ipconfig" in command prompt and press enter key.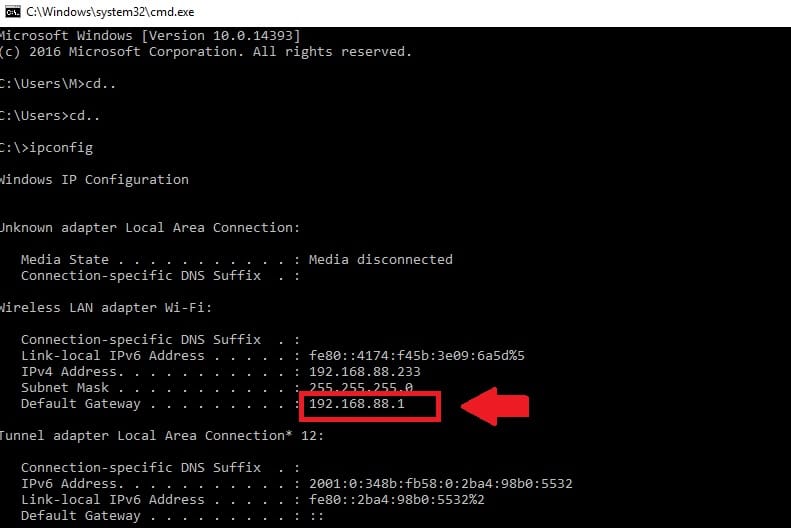 Default Gateway is the router LAN IP address used for the login web interface.
Find Router LAN  IP on MAC  PC
Although for Mac users finding router IP address bit difficult compare to windows but not difficult for regular mac users. However, find simple steps to check to obtain an IP address and gateway detail in Mac PC.
Open Apple Menu -> System Preferences -> Network (see icon).
Choose the connection either wifi or wire that is currently connected to.
Press advanced
Now, go to TCP/IP tab and you will find Router IP Address.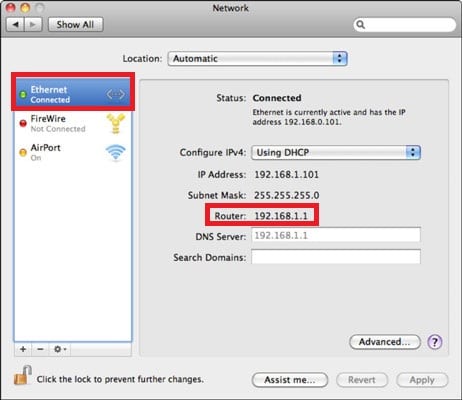 The second way is to use the Terminal to find Router LAN IP Address.
Open the Terminal from the Utilities.
Type netstat–nr | grep default in the terminal command and press enter
You will command a result where you can find your router IP address next to the default gateway option.
How to Login Wavlin Router -192.168.10.1
Linux
If you are not a regular user of Linux then you may feel difficult to find wi fi IP address in network option. Follow the below steps as it is to make it easy to know your router IP address.
Use command to get network configuration quickly.
Go to Applications > System Tools > Terminal. Or search terminal directly.
Type "ifconfig" in the terminal and press enter key.
You will get all network connections and configured IP addresses and gateway details.
How to Fix WiFi Signal issue using Old WiFi Router
Android
To know router IP address in android phone simpler than finding in windows PC.
Open Android settings and go to the WiFi option.
WiFi option you can find under WiFi & network option.
Tab Configure option to get IP Address details.
Or you can also check under the status option.
Go to Settings- About phone
Status option. Scroll settings and see the WiFI IP address information.
iPhone iOS
Open Settings- Wi-Fi
Choose the network your phone connected to currently.
Now press the Static tab option
See the router's IP address and Phone IP address details.
This is a simple way to know the router's LAN IP address without making the router factory reset and restore into default mode. hope you got an answer for your query what is my router ip to login router web interface.
Related Post