Dodo NBN Modem Login – Quick User Manual
Dodo is an internet and service provider company based in Australia to provide internet and TV service to home users. Dodo provides mobile, and wired internet service to end users. Dodo routers are manufactured by different brands such as TP-Link, Huawei, Vodafone, Belong 4315 Modem, TPG Archer, as well as Google modem. If you have any of the brands' internet modems installed with your Dodo internet connection and want to change your Wireless Name and password or you might want to enable other security features then this article will help you to login dodo router and set up your modem.
Dodo DSL modem needs to connect using a Wired connection to login settings from the web interface. If your Dodo modem support WiFi then you can either use Wired or wireless to connect the device from a computer, laptop, or Mobile device. Dodo NBN WiFi modem and router default username and password is different for each brand that is usually printed to the router's bottom side sticker. Ins most dodo router model default username and password is "admin" but you can get login credentials printed to the modem sticker to ensure using the correct login username and password.
Dodo Default Login Username & Password
Here you can get all default usernames and passwords for Dodo NBN modems and routers with different brand model numbers. There are different Dodo model number brands names and usernames and passwords used for different modems.
| | | | |
| --- | --- | --- | --- |
| Dodo Modem Name | IP Address | Username | password |
| TP-Link VX220 | 192.168.1.1 | admin | admin@VX220 |
| TP-Link VR1600 | 192.168.1.1 | admin | admin@VR1600 |
| Huawei DN8245V | 192.168.1.1 | admin | admin@DN8245V |
| Huawei HG-659 | 192.168.1.1 | admin | admin@569 |
| Belong | 10.0.0.138 | admin | Belong |
| Dodo Modem | 192.168.1.1 | admin | admin |
Find Dodo login IP address, along with username and password information printed to router sticker pasted on the bottom side with all other details such as Mac address, Model number, Power voltage, and other information.
Once you are ready with your Dodo login details just follow the next steps to connect and access settings.
Login Dodo Router and DSL Modem
Login steps for the Dodo modem and VDSL/ADSL modem are the same only the login IP address and username password might different for each model number and brands manufacturer. Follow the steps to access Dodo router settings from a web browser.
Connect Dodo router/ DSL modem to the power adapter and turn it ON.
Use LAN cable from modem LAN port to computer /Laptop Lan port for wired connections.
Use WiFi SSID and key to connect using Wireless if your Dodo modem supports WLAN.
Open a web browser and Access dodo default login IP http://192.168.1.1, https://10.0.0.138 or any other as printed to your Dodo modem stickers.
You will be redirected to the Dodo login page asking for a username and password. Use the dodo default username and password as printed on your sticker and press the login button.
Login to dodo router settings and you will get WAN internet settings for configuring the PPPoE username and password provided by the Dodo installation team during your internet connection installation, and wireless settings for connecting the internet wirelessly.
Change Dodo Modem Wireless Settings
Changing the default dodo WIFI name and password is important to protect your internet connection. Once you login to the modem you can simply access wireless settings to change the default SSID and password.
Go to the Wireless settings tab from the top or left side menu.
Wireless- Basic settings
Wireless – Enable
SSID (Network Name)- Dodo_WIFI (change this name as per your choice wifi name)
Channel– Auto
Channel Width– Auto
Wireless Security– WPA/WPA2-PSK_AES
Wireless key- default dodo Wi-Fi key (change this default WifI password and create a new WIFI password for your dodo WIFI name)
Save settings and connect all your WifI devices with the new wifi names.
Also with the wireless dodo admin login password need to change to secure your dodo modem access from user connected to WIFI or wired connections.
Change Dodo Admin Login Password
Changing the dodo admin password is simple as simple as changing the wireless password. Admin settings come under system or maintenance settings options.
Go to System/Management or Maintenance option that depends on your dodo modem model number.
Change Password
Old password- admin (provide default password or last password you use for login)
New password– create a new dodo login password here
Confirm password– confirm the password again.
Save settings and your dodo admin login password changed.
Next time use a new password to login to your dodo router or modem to access settings from the web browser.
If you forget the dodo login password after changing the default login password then you can make the dodo modem factory reset the first time and reset it to default mode.
How to factory Reset Dodo Modem?
A simple way to access the Dodo modem if the login password forgets is making reset to the factory default settings.
Follow the steps to reset the Dodo modem using the reset button.
Power ON the Dodo modem first.
Find a small reset button hole beside LAN ports.
Press and hold the reset button for 10 seconds using any needle or pin.
After the reset process modem will automatically restart and restore to default settings.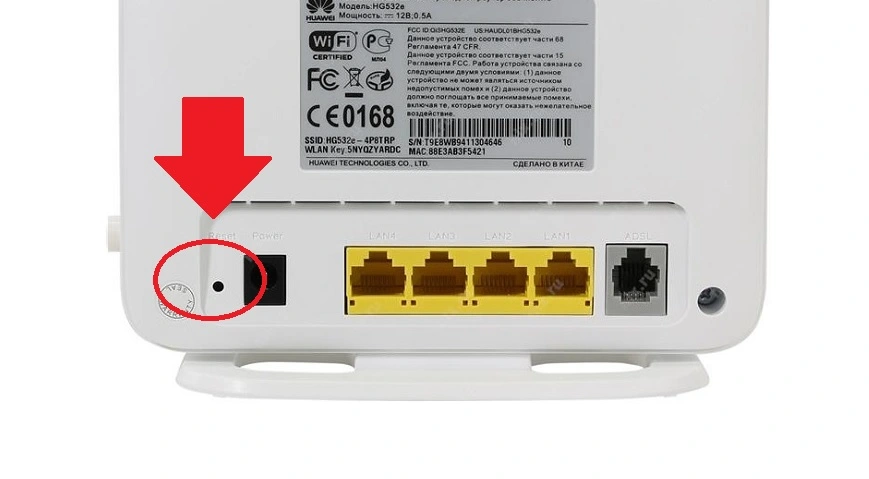 Check default login settings printed to the modem and use same to access modem. Set up your modem again as per internet settings.
Related Post