How To Reset Altice One Box?
Altice one box a 2 in 1 box with TV service as well as internet modem work with Suddenlink and optimum TV and internet services. Subscribing Suddenlink or optimum services or considering buying new service can upgrade your internet as well as TV service with all in one Altice one box. Altice one is not a simple Tv set-up box but it's an in-one box for internet, TV as well as online streaming features. If you facing any issue with the Altice box and may not perform like it before so you make Altice one box factory reset to fix problems that disturb your streaming and internet services. Before making Altice mini one box to factory default there are also a few DIY troubleshooting steps you should try to avoid making Altice one box factory default. You suppose to think reset Alice mini box after facing problems with TV signal, Internet not working or streaming issue or may Altice box stuck with a logo but you can try few steps to fix any kind of problem before thinking to reset Altice box. Follow steps to fix optimum smart router problems using simple DIY troubleshooting steps.
Check TV Cable connection
If you have an issue with the TV signal or are unable to watch TV channels or then you have to check TV cable connectivity with your Altice box. If your Altice box is stuck or freezing or the Altice box keeps restarting just try power on and off and connect cable properly again. you can replace the TV cable with a new one and see if the problem is fixed.
Restart Alice one box from Power Adapter
If you facing a problem the first time or Altice one box stuck or screen freezing problem just try powering off the power adapter for 10-15 minutes and letting it cool up. After some time turn it on and check if it's working normally. Reboot Altice one box also called reset power cycle of the box if it's not working due to heat up the issue. If still your problem is not fixed and you may face TV service, internet service or Altice WiFi not working so you can make your Altice one mini box reset to default.
Upgrade Altice One box firmware
My Altice box wifi not working might be an issue with outdated firmware or Altice box still running in older firmware version. You should update Altice one firmware to the latest version to fix the issue that comes due to older software versions.
How to Reset Altice One Box to Default Mode?
resetting Altice one box is a final step to fix the problem if no troubleshooting steps work to fix Altice one WiFi or TV problems. There is a small reset option available on the Altice box to restore the configuration to factory mode. Making Altice one Mini box to reset will clear all settings and account setup you have done for your gateway so you have to set up it again after resetting to default.
Power ON your Altice one mini box and let it turn on properly.
Locate a small reset button or small hole in the front side or back side of Altice one box.
Use a needle or paper clip to press the reset button.
Press and hold Altice one box reset button for about 10 seconds until the display light turns off. This may take a few seconds.
The Altice box will blink a light when the process is finished and the booting process is complete.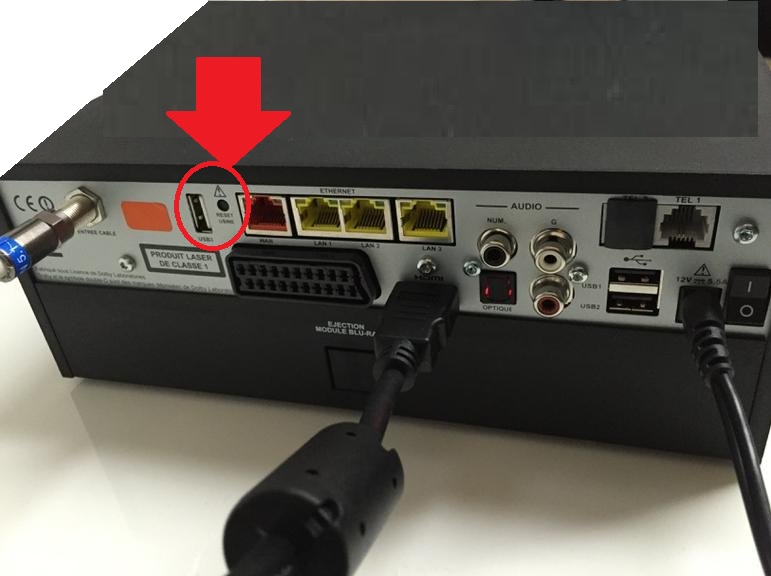 After finishing the Reset Altice box, just setup the Altice mini box again and start enjoying the internet, TV as well as live streaming again. you can check the user guide for how to connect Altice wifi after factory reset mini box to default mode.
Final Words
Hope the above steps help you to fix the Optimum Altice box internet not working as well as any problem facing with TV service as well as Streaming due to WiFi not working. If making a reset Altice box still not fixing your problem then you may need to replace your Altice one box and you can contact your service provider to replace your Altice box to fix problems. Altice one box also called an optimum smart router and you can fix optimum smart router problems using a few troubleshooting steps.
Related Post