NetTec Boost Range Extender Setup and Troubleshooting
Nettec WiFi Booster is a smarter way to boost wifi range and internet speed in dark areas.The Nettec boost WiFi repeater device is compatible with mostly all brands WiFi routers and access points. If you are facing a low coverage area in your home but do not want to lay physical wire then just Nettec boost Range extender best way to extend your existing WiFi network without changing the network name and password. Nettec boost WiFi range extender supports up to 300 Mbps wireless speed and two external omnidirectional antenna gives you long-range WiFi signal strength with extended network range. NetTec Boost Range Extender Setup is quite a simple and DIY process without required high technical skills.
The Nettec boost Repeater device is a plug-and-play device that takes only 2-3 minutes to set up and start boosting internet speed. Signal range cross multiple walls with Wavelength Technology Penetrates Toughest Surfaces and gives you excellent signal range. You can setup a Nettec range extender using the WPS push button method or using the web login method. Although the WPS setup method is a faster and easy process only if your host wifi router supports WPS.
You can also configure Nettec Range extender device from a mobile or Laptop web interface with default login settings are printed to the range extender device as well. Follow steps to login and set up Nettech wifi repeater to boost WiFi signal range and speed.
Nettec Signal booster Default Login Settings
you required default login credentials for NetTec Boost Range Extender Setup. The default username and password for Nettec signal booster are printed to the device's backside sticker and also can be get from the quick user guide included with the device.
Default login IP address – 192.168.188.1
Nettec Login URL– nettecwifi.com
Default username / Password– admin
Setup Nettec boost WiFi Repeater from Mobile / PC
There are two login ways to setup Nettec Repeater either from Mobile or from a computer using wired.
From mobile, you can use Nettec default SSID name with default WIFI password which printed to your range extender sticker.
Unbox Nettec repeater device and plug it into a power socket near the wifi router.
From mobile go to WiFi settings and scan for Nettec SSID. Connect Nettec using WIFI use default WIFI password "12345678"
From PC/Laptop use a LAN cable and connect from Nettec repeater LAN port to PC Lan port.
Open the web browser and access the default IP http://192.168.188.1 or use login URL http://nettecwifi.com and wait to load repeater SSID.
You will get Nettec boost Range extender login page asking for username and password.
Use default login username "admin" and default password "admin" to access device settings.
After login, you will get an option to scan the WiFI network running nearby.
Choose your Host WIFI network name from the list and press connect button.
In the next steps, you have to provide the host WIFI password to allow connection from the repeater.
"Please manually enter the main router wireless password"
Provide your existing WiFi password and press the next button to change the range extender name and password for the extender.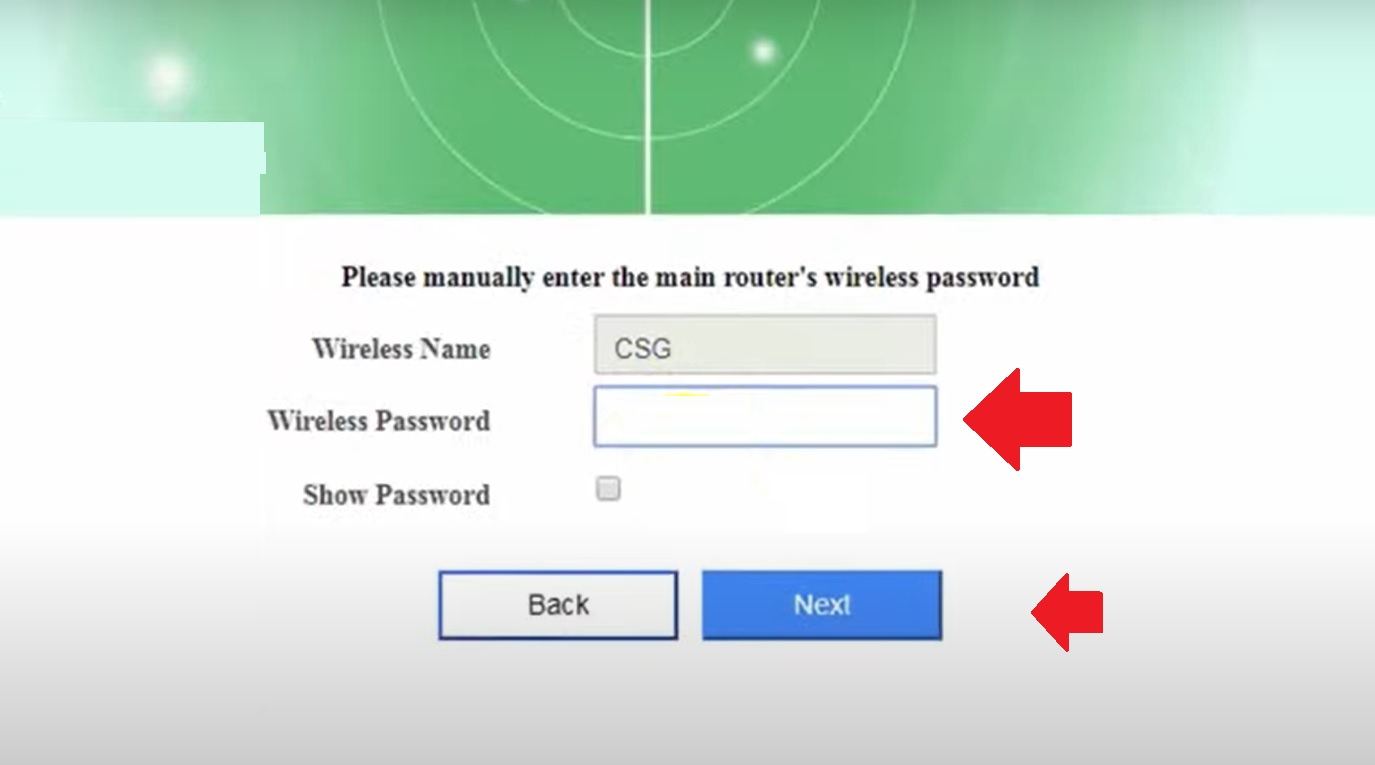 Create Extended network SSID and password
You can use the same SSID and password for the repeater WIFI name as using the existing WiFi name and password.
Wireless Name– create WIFI name for extender network.
Auth mode- WAPPSK/WPA2PDK
Encrypt Type– TKIP/AES
Wireless password– Create a Wi-Fi password for the Repeater SSID network.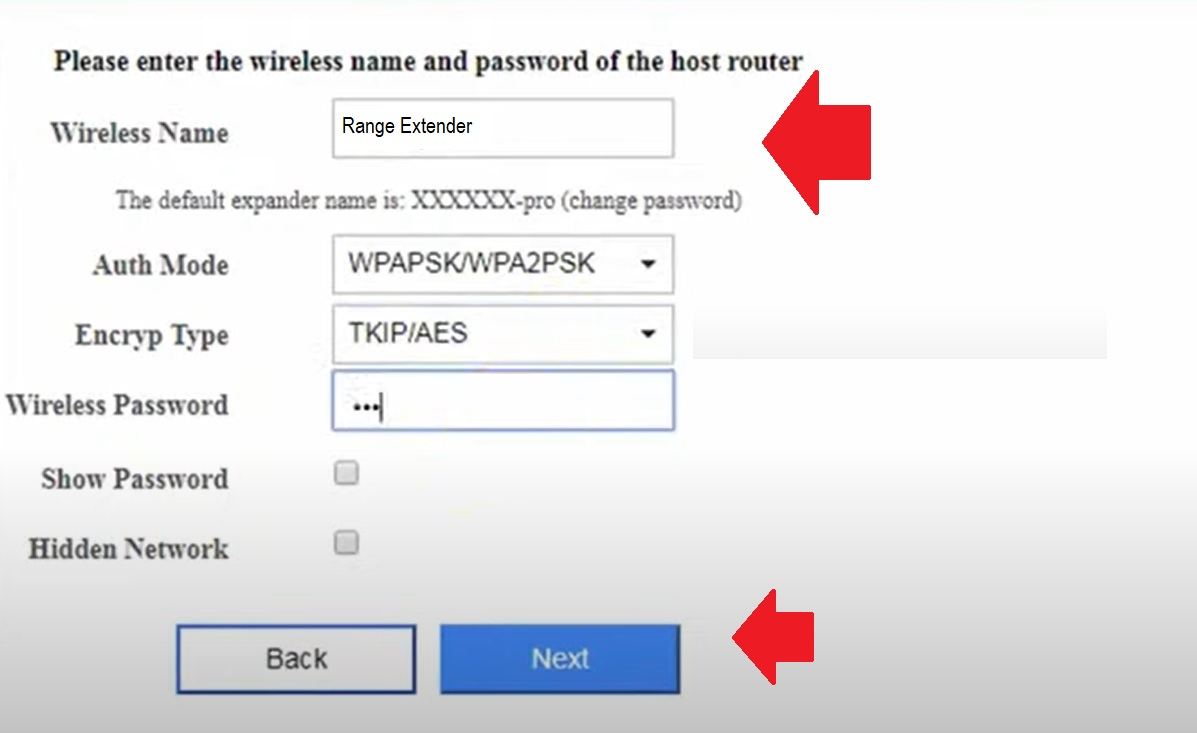 Press the Next button to verify all configurations and press finish.
Repeater device will take a few seconds to connect and finish rebooting. Wait until Nettec wifi range extender device.
After successful configuration of Nettec Range extender with your existing wifi network now place the extender device to an optimum location where it can perform perfectly and you can get a proper signal.
Nettec Boost WiFi Range extender Best placement
Range extender device should be placed in a centralized location from it can get at least 50% signal of the existing wifi router and can provide 100% signal to no coverage area with repeater internet range.
There are a few things to avoid while choosing the location for a WiFi repeater device to keep internet speed and Wifi range.
Do not put the range extender inside any box or under the desk.
Use Repeater eternal antenna in an upside proper position to get long-range and stable connectivity.
Do not place range extender backside of the wall where the signal can distract from host router and range extender not getting proper signal quality.
Choose an open location where feasibility from range extender to host router should clear.
Best Placement of Range Extender
If you trying to set up Nettec boost Range extender but forget the login password or default settings not working for you just follow the steps to factory reset.
Nettec Boost Range Extender Factory Reset Guide
Making factory reset extender will restore into default mode and all configuration will erase, if it's connected with your host router need to setup again.
Plug Nettech boost repeater into a power socket.
Wait for a few seconds until the repeater boot properly.
Locate a small reset button or hole option beside or backside.
Use needle or clip to press the reset button to restore settings into default mode.
After making a reset Nettec can access with default IP 192.168.l88.1 with default username and password.
Follow the above steps to setup the range extender again.
Related Post