Facing issue with repeater device than making Factory reset TP-Link Range Extender using soft and hard can fix lot of problems.
How to Factory reset TP-Link Range Extender
TP-Link Wireless range extender is a small wall socket device to boost weak wifi signal and fix the low signal issues in home and office. To set up a tp-link range extender first time is a bit easy with mobile as well as laptop. Range extender devices can configure using a web interface, mobile apps as well a WPS button. But, sometimes when we face the issue with extender wifi signal and frequent disconnection internet or slowness while watching videos. Making factory reset range extender devices can fix a lot of wifi problems.
TP-Link Range Extender TL-WA-850RE and other models can factory default hard reset method as well as software reset. In this post, you will get simple steps to make reset to the default TP-Link extender hard reset and soft reset.
TP-Link Wireless Range Extender Reset Methods
Both the method of resting range extender device depends on the situation and problem.
1: Soft Reset
2: Hard Reset
1: Soft Reset TP-Link Repeater
Performing a soft reset of any device needed to access the web interface settings page. You can only factory reset the range extender device from the software if you have a login username and password details. You need a Range extender IP Address, username, and password to make a factory reset.
If your range extender device gets a problem on the internet with the extended network you can make a soft reset to fix the problems.
Factory reset TP-link Wi-Fi extender from Software
Follow the steps to perform a soft factory default of range extender device
1: Connect the range extender device to the power wall socket and connect from the Wifi signal.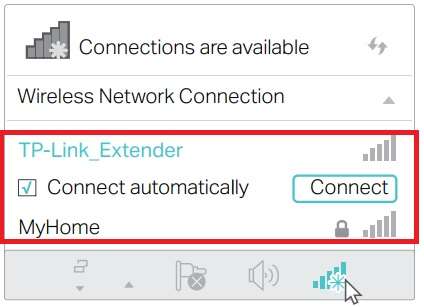 2: login range extender device with IP address you have configured while setup the first time or use the default IP address http://192.168.0.254 to login.
3: Go to Settings – System Tools
Backup & restore from the left side menu.
Click the Factory Restore button to perform range extender to default settings.
Are you sure want to restore to factory default settings?
Click the Yes button to continue.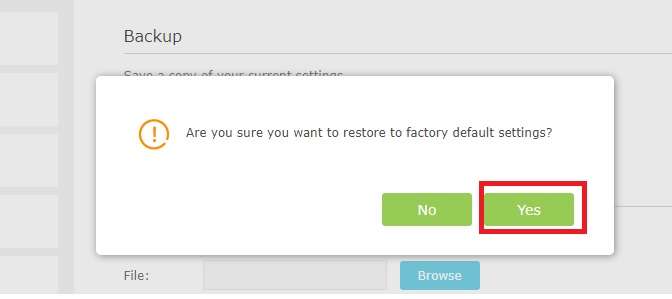 The range extender will reboot and comes with factory default settings and Wifi name.
You can check the Wi-Fi signal to confirm the Wi-Fi booster device factory reset was done successfully.
This is the method of soft resetting wireless extender devices which needs admin privilege.
You need to set up again range extender device to extend the wifi signal.
TP-Link Range Extender Hard reset
The hard reset feature can be used in case you forget the range extender IP Address, login username, and password after setup. To perform a range extender hard reset needs to be near the extender device physically to press the reset button.
To reset range extender from the reset button follow the steps.
1: Connect the range extender device to the power socket and let it power on properly.
2: use a needle to press the reset button available beside the range extender LAN port.
3: Press the reset button for 1 second and see the extender should reboot.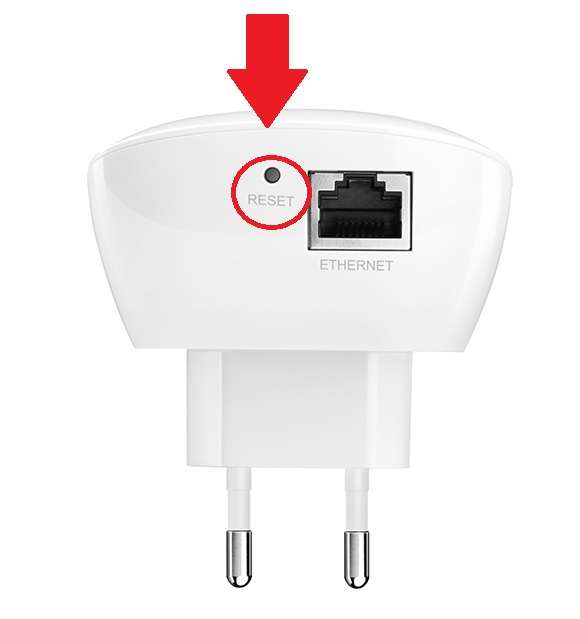 4: wait until rebooting and check the Wifi signal showing the default SSID name.
Both reset methods can use for making TPLink wifi extender restore default in factory mode. Connect again range extender using wireless or wifi to configure again with your existing wifi networks.
Related Post