How to Fix Spectrum Modem Flashing Blue And White
Probably Spectrum modem or any other modem equipped with many different colors LED lights to indicate modem status as well as connection status. You are supposed to be confused and worried while Spectrum modem flashing blue and white light because you don't understand why Spectrum flashed white and blue light. Nature of Blue and white different indication light show different status of Modem so to understand Spectrum modem Flashing blue or White light need to understand the meaning of each LED light color and glowing methods.
If you are a Spectrum subscriber then there are a number of questions that might be running in your mind like why is my spectrum modem online light blinking white and blue, spectrum modem online light white and blue, modem online light blinking blue and white, and all the question comes while your internet down or not working properly. To get answered all your question that comes while facing a problem with the spectrum and you are in the absolute right place to get a fixed Spectrum flashing blue and white led light.
What does Spectrum Modem different Light mean?
Spectrum modem equipped with different physical ports such as Coax port, Ethernet ports, WiFi, USB, Voice port, etc. Every physical port having a different status led to color light indication whether its power on or Power Off or something else. You have to understand Spectrum light means to fix the modem problem while Blue and white light or only White light flashing or still glowing.
Understanding different LED Lights and Color meaning
Power LED Light Blue Color
Powering Up: Flashing between On Blue and Off
Normal Operation: On Blue
Network Access Denied: If receiving power, On Blue
Power Light White color
Powering Up and Fully Powered: On White
Online Light blue and White
Determining Connection: Pulsing between On Blue and On White
Device has entered DOCSIS 3.0 Bonded State: On White
Device has entered DOCSIS 3.1 Bonded State: On Blue
Determining Connection: Pulsing between On Blue and On White
Online White Light Only
Determining Connection: On White
Connected: On White
Reset Spectrum Router User Guide
Spectrum Modem Voice Blue Light
Voice Service Not Provisioned: Off
Voice Service Active: On Blue
Phone Cable Connected to Voice Port: On Blue
Phone Cable Not Connected to Voice Port: On Blue
Any Phone Off-Hook: Pulsing between On Blue and Off
Unable to Establish Phone Connection: Off
Voice White Light
Voice Service Active: On White
If your modem supports power backup and comes with a battery option then there is a battery LED light also available to show the status of battery power storage indications.
Spectrum battery Light status Blue and Red
Battery at 21% (of usable charge) or Higher: On

Blue

Battery at 20% (of usable charge) or Lower: On

Red

Battery at 10% (of usable charge) or Lower: Flashing between On

Red

and Off • No Battery
Installed: Off
Battery Charging: Pulsing between On

Blue

and Off
Battery Text White
Battery Installed: On White
Spectrum Ethernet Green and Orange Light status
An Ethernet Device  Connected at 100 Mbps Speeds: On

Green

An Ethernet Device Connected at 1000 Mbps Speeds (Gigabit Ethernet): On

Orange

An Ethernet Device Connected at 10 Mbps Speeds: Off
Data is Being Passed Between the Spectrum D3.1 eMTA and the Connected Device: Flashing

Green

or

Orange
These are the status of Spectrum White and blue light flashing and still, that will show you each normal and abnormal behavior of modem to troubleshoot problem to fix blue white light fixing. Now follow the troubleshooting steps to fix Spectrum modem Flashing blue and white led light and internet down.
Why Spectrum Modem Online Light Blinking White And Blue
There are different reasons behind Spectrum Modem Online Light Blinking White And Blue and your internet might slow or completely disconnected. There are some common reasons that you need to check if you facing Spectrum modem online light flashing white and blue like the problem with the wiring, Coax loose connection either modem side or wall socket site, service outage, Modem firmware outdated, Modem stuck because running longer time without rebooting for maintenance.
 Steps to Fix Spectrum Modem Online Light Blinking White And Blue
Once you understand the meaning of Spectrum Online light blinking or glowing still state then you can fix the issue easily by following some DIY steps. Follow the steps below step by step to fix online light blinking white or blue in Spectrum modem.
Check Wired Connection or Wall Socket
The first physical troubleshooting is finding if the Coax cable is properly plugged at both end from Modem as well as the coax wall socket. Make sure it's tight and not any loose connection or power damage caused by the blue and white light flashing issue.
However, if you feel the wall socket loses or does not properly tight up the cable just replace the wall socket with a new socket and check again for issues.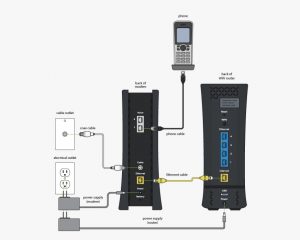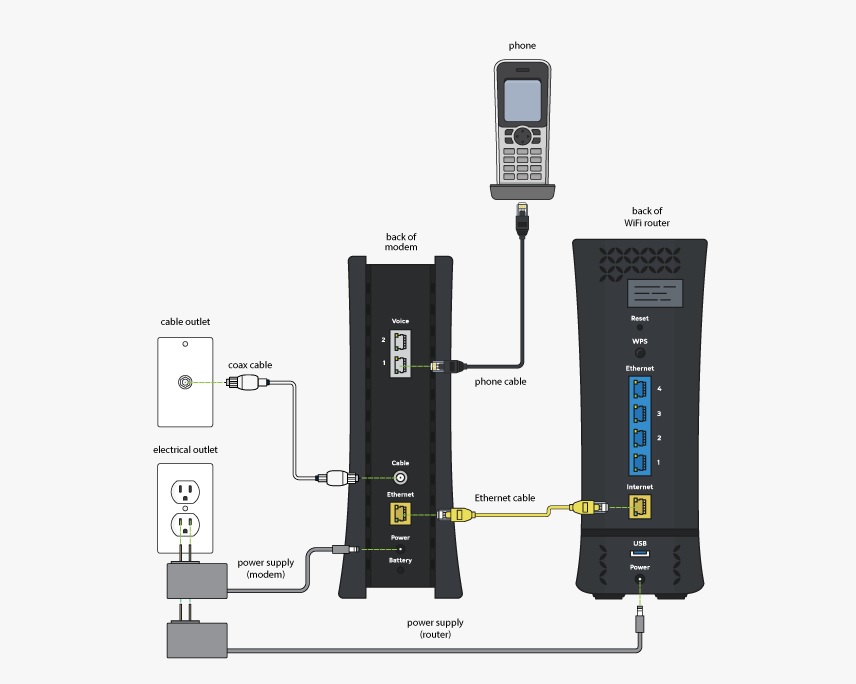 Restart Cable modem power cycle
If you have confirmed the wired connection properly and it is not damaged and in working condition then you can make a power cycle of the modem using direct power off and turn it on again after a few minutes. If the Blue and white blight blinking due to any internet issue seem modem is stuck or not responding to service then after making the modem restart this problem will fix.
Check Service Outage from the Internet provider side
If you have tried all the above steps to fix the spectrum white blue light issue in your modem, make sure there is any service outage from the internet provider side that might show Online blue and white light problems.
Contact spectrum customer service support center and ask if there is any service outage in your area and if there is any up-gradation or any other service work going on that might show service outage.
Replace Spectrum Modem
If you confirmed to support center and there is no service outage and cable and other things all are proper and still facing Online blue and white blinking problem then you can raise the complaint to replace your spectrum modem to spectrum customer care. Contact the spectrum service center and get a new modem and fix your problem that comes due to damage or not working spectrum modems.
Final Word
Finally above steps will help you fix spectrum modem online light blinking and internet down or US DS not proper as internet speed plan. There are many reasons that disturb internet connection and modem blue and white lights flashing that indicate something went wrong and you have to fix it. In the initial stage, you can try the above steps to solve the spectrum modem Flashing blue and white light but if you failed to solve the modem blinking online light then you can contact customer care to get a physical visiting to fix or replace your modem.
Related Post