How To Fix US DS Light Blinking In Xfinity Cable Modem?
Before Fixing the US DS light blinking in the Xfinity Cable modem you must understand the meaning of US/DS light and other led light indications available on the router to understand its status. The US understands upstream and DS understands Downstream so US/DS light indicates the status of the download and upload internet speed. There are the different causes behind us light blinking on spectrum routers or any other cable modem that can fix by a few simple DIY steps.
Xfinity modem US DS light blinking is the normal status if the modem initiates the first time or you have reboot mode. US DS light takes a few seconds to stable while booting the modem the first time or after rebooting. You have to worry only if the modem has already bootup and after 15-20 minus US DS light still blinking indicate an issue with the internet or something wrong that should fix. Xfinity modem US DS stable means internet working fine and getting download and upload streaming proper but US/DS blinking seems there is internet issue due to any reason that should troubleshoot to fix US DS blinking light issue. Follow the steps below to step by step to fix modem us/ds blinking for your Xfinity, Arris, Spectrum, TWC, or any other cable modem or Router.
What does the Mean of US DS Light Blinking?
Understand US DS meaning first to understand how to fix US DS blinking issue.
US- Upload stream and DS – Download Stream
Upload Stream means internet upload speed and Upload stream use while we upload any Video, File, or any other attachment to the server from our local device required upload streaming.
Download stream means Internet download speed that uses while we play online movie, online game and surfing internet use download streaming.
Once you understand modem us/ds then you can troubleshoot us ds modem issue with a few steps from your side.
How to Solve US DS Light Blinking?
US DS light blinking will affect your internet speed or may internet completely download that seems there is an issue either with cable, modem, or configurations. Just follow the below step one by one to solve the Xfinity US DS blinking issue.
Check Internet Cox Cable connection
The first reason might be blinking DS us light on infinity router is Cox cable disconnected or not connected properly so DS us light showing unstable status.
Check the Cox cable connection to router cox connecter as well as Cox inwall socket connection. You can remove the connector from both sides and plug it in again with a proper tight connection and wait a few moments to fix US DS light blinking. If these steps did not fix the issue just try the next steps as given below.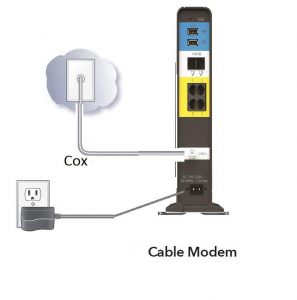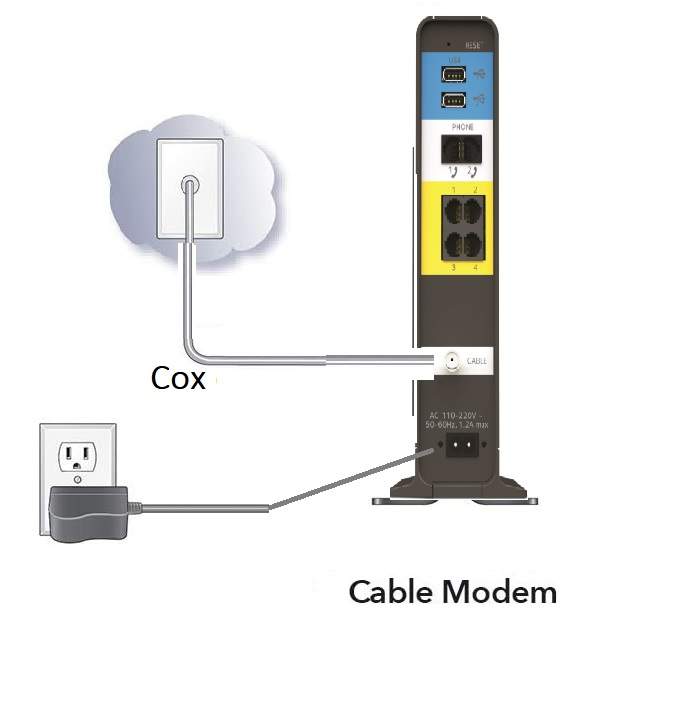 Restart Modem from Power adapter
If your modem running continues since a long time then it may need a reboot to refresh router hardware to cool up. Just power off the modem for a few minutes using the power button or restart the router and wait 5-10 minutes to fix US DS led light blinking. If the US ds light is unstable due to a router heating issue then it should fix else try other steps.
Check Service outage from Xfinity
DS US light unstable due to service outage from the internet provers side is nothing to do with your Xfinity router and connection. If service outate in your area just contact Xfinity customer care center and confirm if there is any backend service outage in your location. If the support center confirms that service is affected from their end then you do not need to do anything just wait until the problem fixes from the provider side.
Upgrade router Firmware
If your router running with an older firmware version and is not updated with the latest firmware automatically then you should log in Xfinity router and manually update the firmware. Visit the router's official website find the model number and download supported firmware. Login router and upgrade the latest firmware and see problem should fix if it comes due to outdated firmware.
Contact Customer care Center
If you are not understanding the issue or you may not aware of troubleshooting the above steps then you need to contact the Xfinity Customer care center and complains about your problem. The service engineer will visit your location and will fix the problem whether it comes from the provider side or your router not working or for any other reason.
Final Words
Although US DS light blinking in the modem is a common problem for any brand's cable modem, such as Xfinity, Spectrum TWC, and any other. If you have any service provider subscription and facing DS light blinking issue or you may download a file or the internet stops working then just follow the above troubleshooting steps to fix the issue at your end without contacting the service center. If you think after following the above steps still the problem persists and is not permanently fix then you can complain service center for a physical visit by an Engineer who will check all parts and will replace the router if required.
Related Post