Verizon Router Red Globe Error Fix
Using Verizon Fios for Home or small businesses internet connectivity you may face Verizon red light error several times due to some misconfiguration or miss happing to the router, cable or any other things. Verizon Fios internet not working and a red globe showing on the router indicates there is an error in the router or networking that needs to fix to restore internet connectivity. Verizon Fios router and cable modem ever led lights and their different color show the status of router connection and problems. So before fixing Verizon router red globe problem you must understand the meaning of each LED light's color indication.
Verizon router LED Color Indicators status
Know your Verizon router Led lights indication that will help you to fix any internet and connection errors.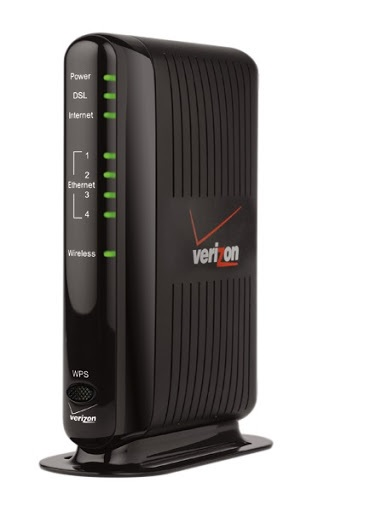 Power
·         Light is green: The Verizon 9100VM router power is on. Go to Step 5.

·         Light is off: The router isn't getting power

·         Light is solid red: Power-on self test

Broadband
·         Light is green: The connection between the router and Verizon Online is established and traffic is passing through the router. Go to Step 7.

·         Light is off: The connection between the Verizon 9100VM router and the Verizon servers has not been established.

Ethernet
Light ON for Port means Cable connected to Port.

No Light for port means cable disconnected or No connection

Internet
·         Light is flashing green: A connection has been established to Verizon and IP traffic is passing through the Verizon router. Continue with Step 8.

·         Light is off or red: The connection to Verizon failed.

Verizon Support Center
How to Fix Verizon Router Red Globe Led Light Indication
Solve Verizon router Red light blinking or fios router red globe error you need to follow step by step to troubleshoot the network or any other problems.
Check Verizon Service Down from Verizon Serve
If your internet connection download and you notice a red globe on the Verizon router blinking or solid it seems the connection with Verizon is not established.
First, make sure Verizon service up from the back end and working fine. You can contact Verizon support to confirm whether there is an outage in your area. Also, you can log in to your Verizon account to confirm for service outage and a red globe alert will fix as soon as the service restores to your area.
Check the Connection between the Verizon router to Internet cable Port
A loose connection can also be the reason for the red globe on the Verizon router on the router so the internet cable from the Verizon router to the internet wall outlet socket is properly connected and wired not damaged anywhere. If using WAN Ethernet make sure the WAN cable is properly connected to the Verizon modem and ONT router, or if using Coax WAN check the coaxial cable is properly connected to the coax port and wall outlet socket and there is no loose connection.
Soft Reboot Verizon Router
If service is activated from Verizon and the cable is properly connected then you should try soft reboot router if there is any hang issue alerting red globe lights.
To reboot the router just Power ON and off from the adapter side or you can use the power button available on the router to reboot the router. Also, reboot the Fiber ONT device if your internet connection using fiber cable from the service provider side.
Factory Reset Verizon Router
If still not fix fios quantum gateway red light error from the router the last final way is resetting the Verizon router which will delete all configuration from the router and restore into default mode. Make sure you have a configuration backup file to restore post reset or you can manually configure again by login Verizon router to activate the internet again.
You can contact the Verizon support center number to get configuration help for activation your internet again if not have account login details.
Related Post