TP-Link Archer C5 AC1200  Range Extender/ Repeater Mode
TP-link Archer C5 Gigabit Ac1200 Dual-band wireless router with 1 Gigabit WAN port and 4 Gigabit LAN ports. Support 1200Mbps combined wireless speed with 2.4Ghz and 5Ghz Wireless band.  Archer C5 supports Router, access point, and Range extender mode. Although not all Tp-link archer c5 firmware versions support range extender mode you can update it from the official website if your router hardware version supports range extender mode. TP-link Archer C5 give long-range wifi with 4 omnidirectional antennae with 2.4Ghz and 5Ghz Antenna. You can use the router as Access point mode, Router Mode, or WiFI repeater mode depending on the requirement.
TP-link Archer C5 Ac1200 Gigabit router can be set up from TP-link Tether apps as well as use web interface from a computer or Laptop using wired or wireless connection. To set up TP-link C5 as Range Extender mode, you are required to login web interface to change operation mode and also need an old WiFi password that you want to extend. Connect Router using Wired is recommended while using C5 as wifi repeater mode to avoid disconnection while making scans for wifi signals. Connect router using LAN cable from any LAN ethernet port and follow steps to configure TP-link ac1200 router as Signal booster mode.
Setup Archer C5 WiFi Repeater Mode
You need to access the router web interface using the default login IP address and username password if trying to setup C5 range extender mode the first time. If your router is already configured in Router or AP mode just use the same IP address and login credential to setup as Repeater mode.
Default Login IP address – 192.168.0.1
Default username- admin
Default password– admin (or use login password if changed already use same to login)
Change Archer C5 as Range Extender mode
Check default login settings for your router for first-time access and follow steps to change operation mode to repeater mode to extended wireless range and speed.
Power ON router using DC adapter comes with the device.
Connect LAN cable from Archer c5 LAN port to Computer/Laptop LAN port.
Make sure Computer LAN settings are in DHCP mode to get an IP address from the router DHCP server.
Open the web browser and access http://192.168.0.1 to the URL bar and wait to load the login page.
Use login username and password to access C5 router admin settings.
Go to Advanced- Operation mode
Scroll the page down and select Range Extender mode and save settings to apply changes.
After changing the router to extender mode login IP address will change to 168.0.254 so login router again with an updated IP address.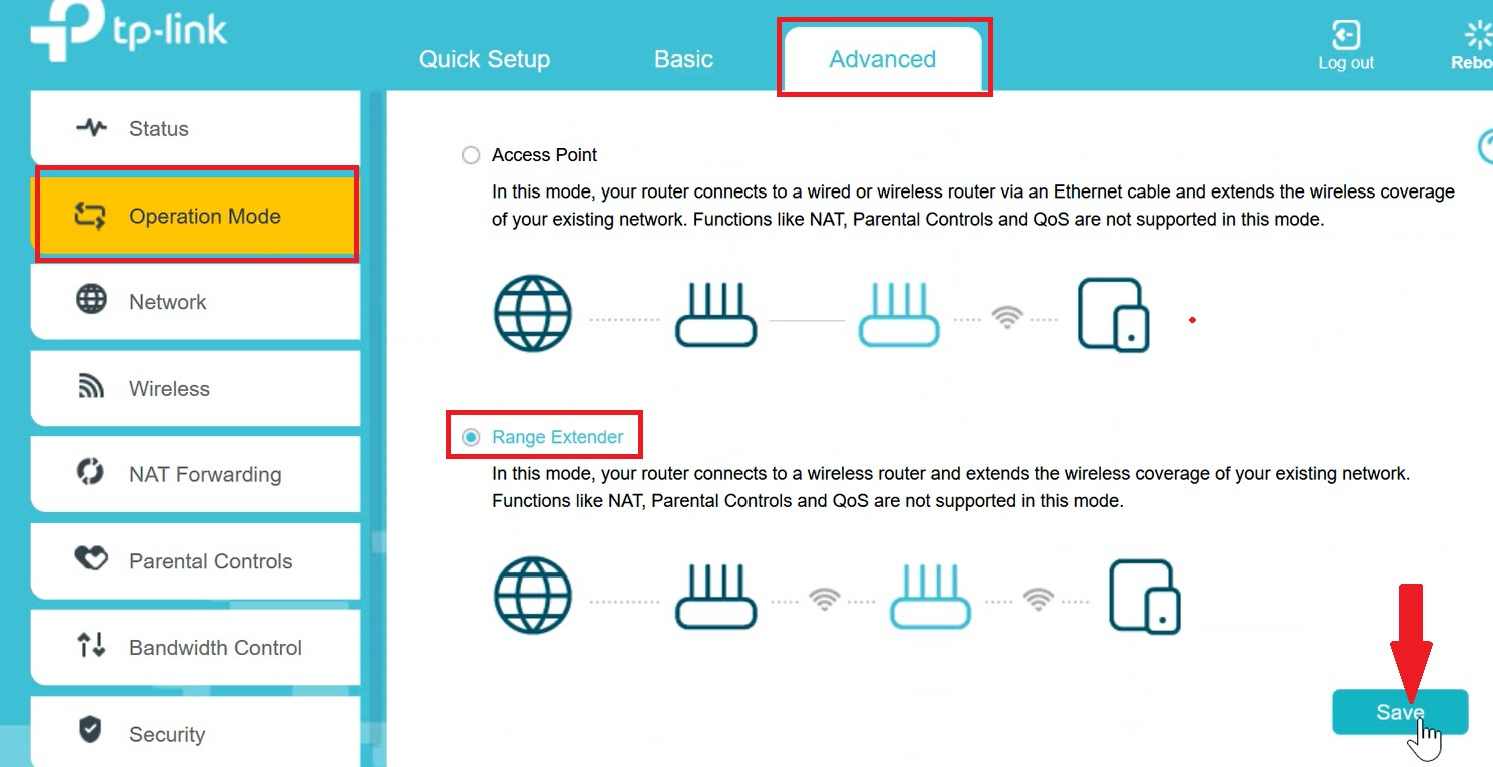 Connect C5 AC1200 to Host WiFI network in Repeater mode
After login router again in range extender mode now follow the steps to connect the range extender to your old WiFI network. You required an old wi-fi router password to allow connection from the repeater device.
Login router with http://192.168.0.254
Go to Wireless- connect to Network
Enable Wireless option and press the scan button to search your existing WiFI SSID. (If your existing WiFI router support Dual-band then you can use a C5 router 5Ghz or 2.4Ghz as a repeater to connect wirelessly. If your router is a single band then only 2.4Ghz can use as a repeater.
You will get the list of all wireless networks running nearby. select your WiFI network SSID from the list and you will back to previous wireless settings.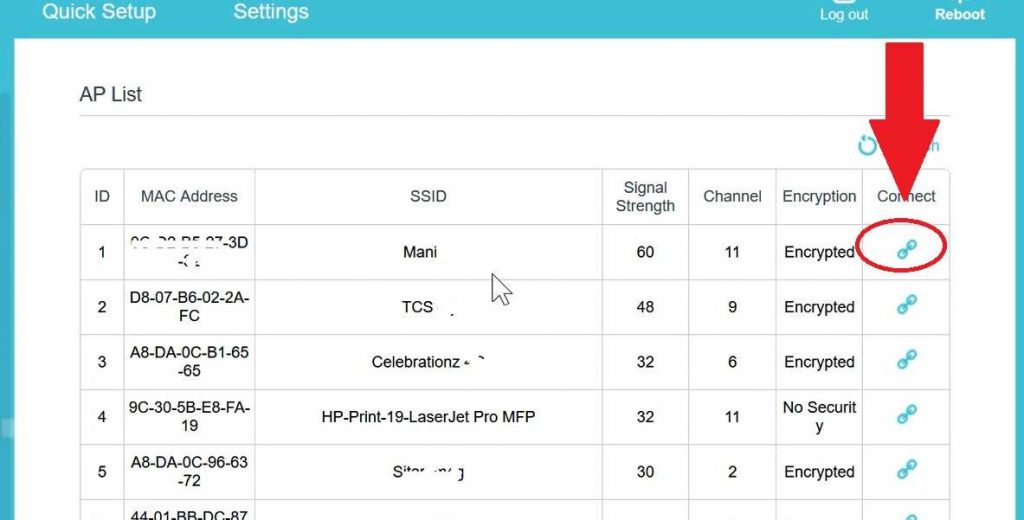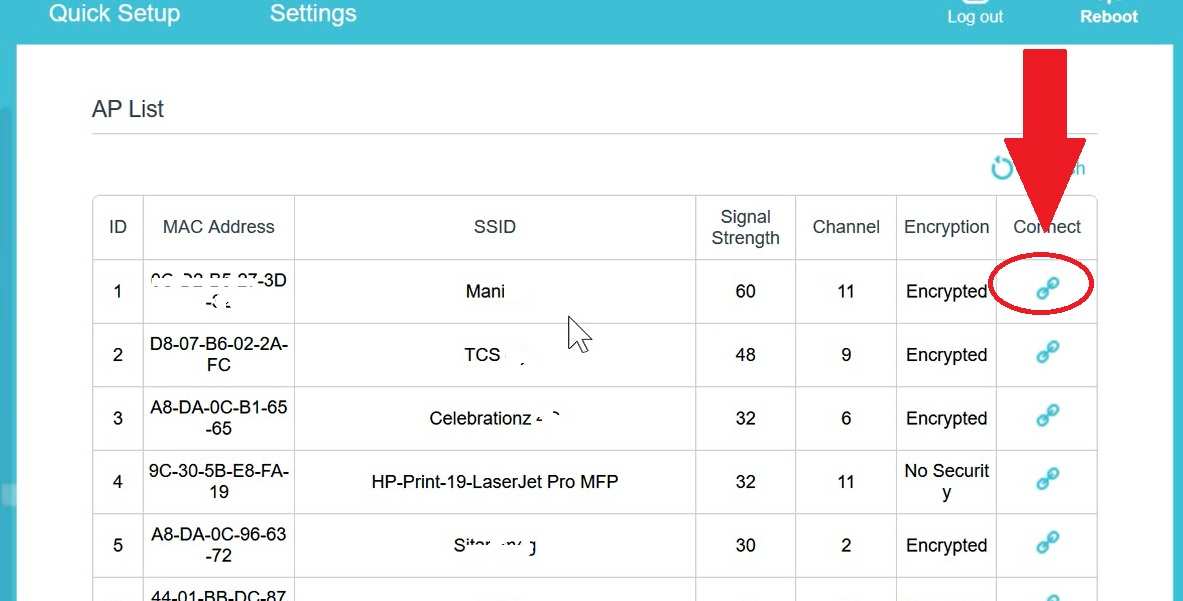 Save settings and the router will reboot and will take a few moments to connect WiFi.
How to Fix WiFi Signal issue using Old WiFi Router
Configure Extended Network SSID
After connection with host WiFi router now create WiFI name and password for repeater network.
If you want to use the same name and password as the existing WIFI network just enable the Roaming Network option in connecting to the network.
Follow steps to create Wireless Repeater
Go to Wireless- Extended Network
Enable Wireless Radio
Network Name (SSID)- Repeater-2.4GHZ
Security– WPA/WPA2 Personal (recommended)
Password- create a WIFI password for Repeater
Press Save settings.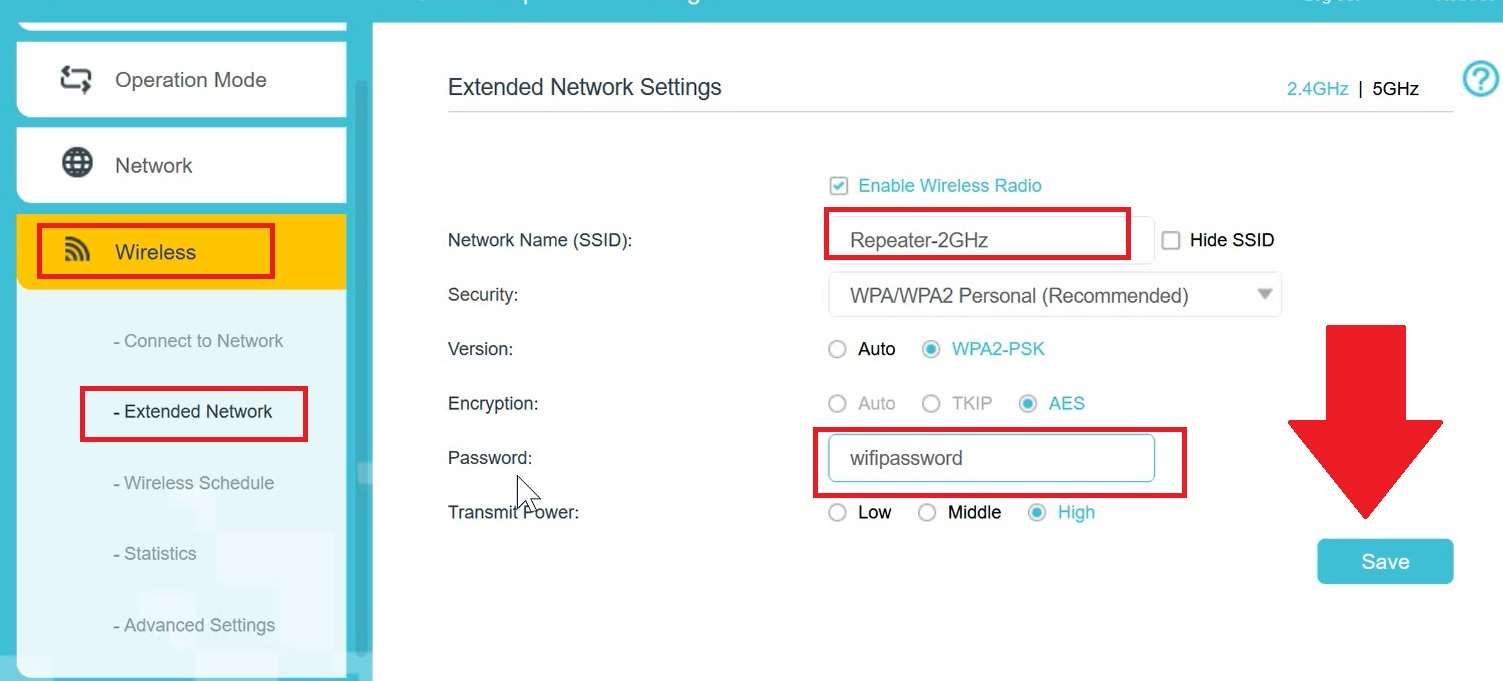 After creating an Extended SSID for 2.4Ghz click on the 5Ghz and create a Repeater SSID for a 5GHz wireless network.
After setting up repeater mode now place C5 in a proper location where it can cover your dead wifi zone area and can get proper signal strength from the host wifi router to boost range with wireless Speed.
You can use the wired cable to connect Computer, NVR, Network printer from the Archer C5 LAN port in range extender mode. LAN port will work as the switch and can connect wired devices to connect the internet.
Related Post