How to access WiFi Router settings using WiFi and Wired?
Accessing WiFi settings needs every time to change WiFi password to prevent unauthorized access. To access router settings possible with wired and wifi connection. While the open router login page needs to configure a few IP Address settings in PC/Laptop LAN. This post provides you step by step manual for how to access router without wired and with wire for beginners.
If you understand basic networking then you can easily access the wifi router web interface with a wifi connection as well as wired. But for non- IT professionals, it needs to guide how to access my wifi router from a WiFi connection.
You may need to change wifi name or want to turn the wifi router into Repeater mode, you have to access the router settings. There are the steps you need to follow before access your wifi router settings page.
Steps to Access Router Settings with WiFi and Wire
You required to access Wi-Fi router setting if you want to change your Wifi password, IP Address, Login password, Enable parental control. To configure the router as Access Point, Wi-Fi Repeater or any other mode need to access router settings as an administrator to made changes. Follow steps to the login wi-Fi router.
1: Check Router default Settings
2: Connect WiFi or Wireless Connection
3: LAN IP Address Configuration.
4: Access Router Page
These are the steps that will help you to open the wifi router settings page to configuration.
1: Router Default Settings
Every brand router has unique default login settings which mention in the manual and router stickers.
Most of the routers using 192.168.1.1, 192.168.0.1, 192.168.1.254 and 192.168.1.2 default IP addresses, and for default username password is admin/admin.
To get the exact default Settings of your wi-fi router turn router and see sticker paste bottom side.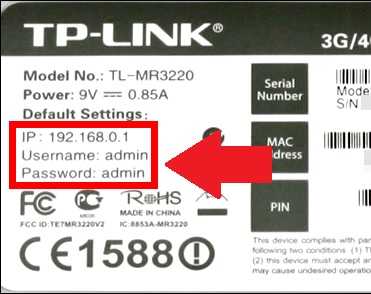 You can also find default login information in the manual that comes with the Wifi router or from the router brand official website.
2: WiFi Router connection
You can connect wifi router either using a wired or wireless connection.
Access WiFi router using a LAN cable needs to connect a physical connection for LAN port to PC/Laptop LAN ports.
Take a LAN cable and connect Router LAN port and other side connect to PC/Laptop LAN port.

Power On router using DC adapter comes with the package. Avoid using any other router which can damage the router.
After connection now proceeds to the next steps of IP Address Configuration.
 3: LAN IP Address Configuration
Wireless router settings can access using WiFi connection as well as a wired connection.  The network configuration divides into two parts, one is WiFi LAN IP configuration and Wired LAN IP Configuration.
How to Fix WiFi Signal issue using Old WiFi Router
1: Access WiFi router using LAN cable
The first will show how to open router settings with LAN connections. Once you have done physical LAN connection with Router now follow LAN network IP configuration.
Change LAN IP Address in Windows 10.
Go to the left side WIFi or PC icon and right-click on the icon.
Click on "Open Network and Sharing Center"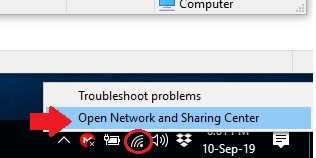 Network and Sharing Center: Click on Change Adapter settings as ref below image.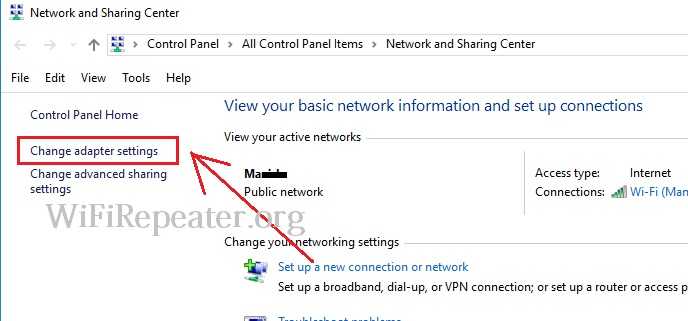 Go to Ethernet connect to WiFi router.
Right-click and click Properties.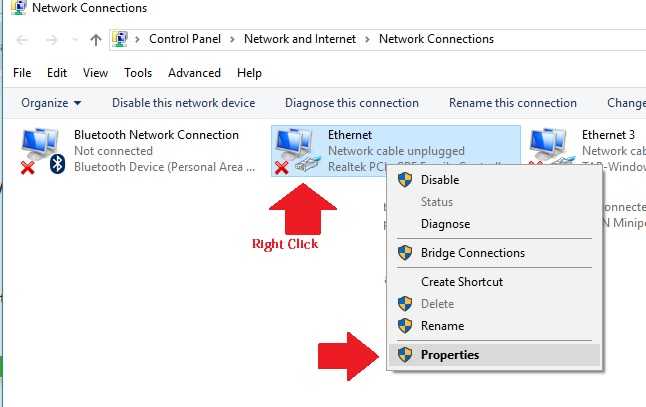 Select Internet Protocol Version 4 (TCP/IPv4) and go to the Properties button.
Select "Use the following IP address"
IP address: 192.168.1.l0 (if your router default IP 192.168.1.1 use the same series in LAN IP as shown below image)
Subnet mask: tab on the box it will auto-fill.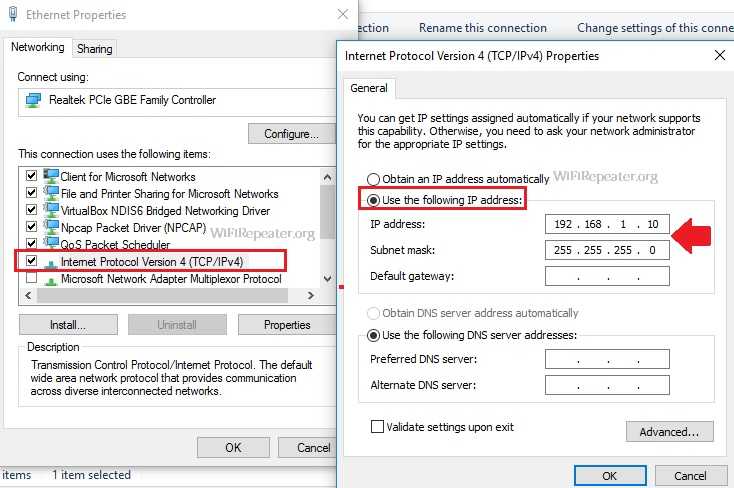 Press OK button to save and close network settings.
Login Router setting page
Now open the web browser and access the router's default IP address as shown in the router manual or sticker.
Here Tenda wifi router default IP http://192.168.1.1 accessed.
1: type the default IP address in the URL bar and you will get the login page http://192.168.1.1/login.html.
2: use default Login username and password.
3: Login- press the Login button to enter in settings.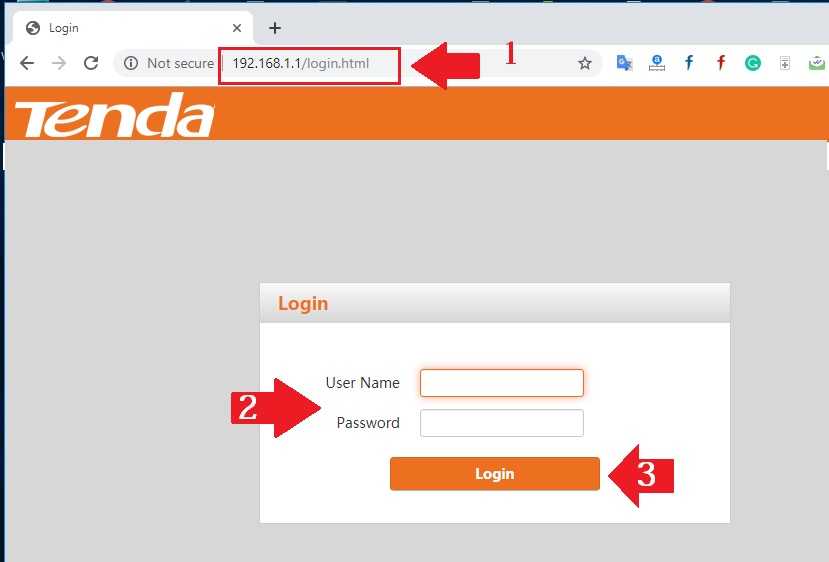 Router setting will access and you can configure wifi router password and other settings.
How to Access Your WiFi router with a WiFi connection?
If you don't have a LAN cable to physical connection from the router then you can use this method using Wi-Fi router wifi connection from a mobile or Laptop.
Connect Router with WIFi network
To access router settings via WIFi connectivity connect the router using the default wifi name and password.
Go to WiFi connection and connect router SSID. See the default wifi password in the manual or sticker.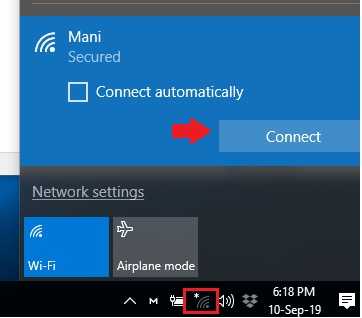 Configure WiFi LAN IP Address before accessing the router login page.
Go to "Open Network and Sharing Center"  and open Network Connection.
See the above steps to go to network connections.
Right-click on WiFi Ethernet and go to properties.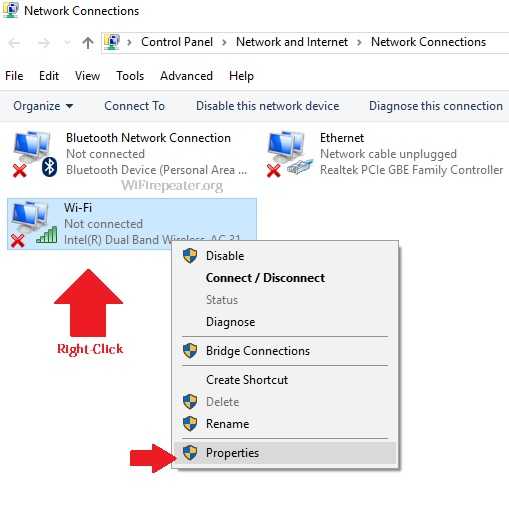 Wi-Fi Properties-
Go to Internet Protocol Version 4 (TCP/IPv4) and click Properties.
Use the following IP address: 192.168.0.10 (here my router default login IP is 192.168.0.1 so I am using the same series IP 192.168.0.10.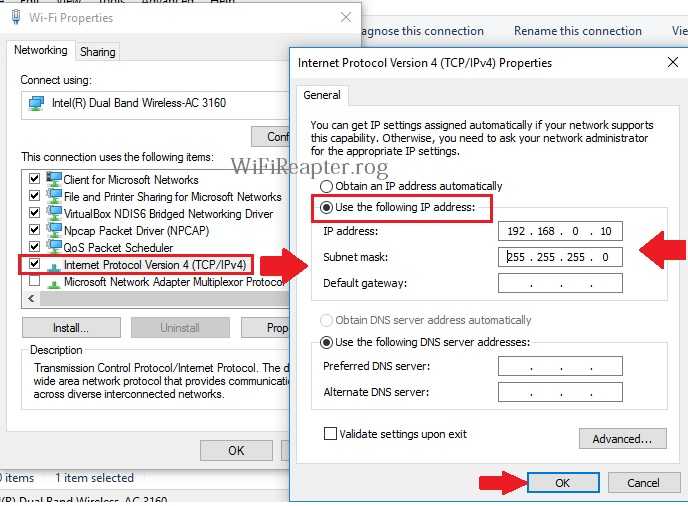 Click OK button to apply settings and proceed to access the login page.
Access Router Settings page
Now open a web browser and access the router IP address in URL bar.
1: D-Link default IP address 192.168.0.1
2: Login: use default username and password for login D-Link router settings.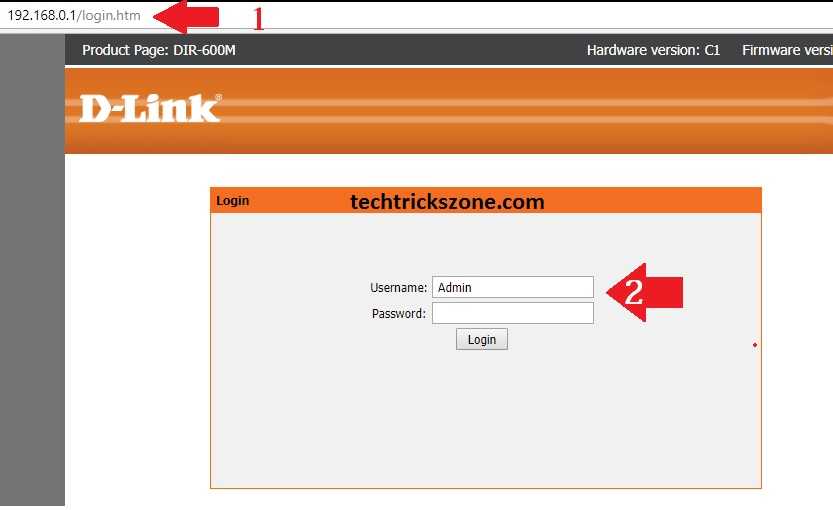 Press the Login button and change the settings of Wireless, LAN settings, port forwarding and any others you want to configure.
Hope this easy and step-by-step manual will assist you in how to get into wifi router settings using wifi and wired.
Related Post