Disney Plus Black Screen How To Fix It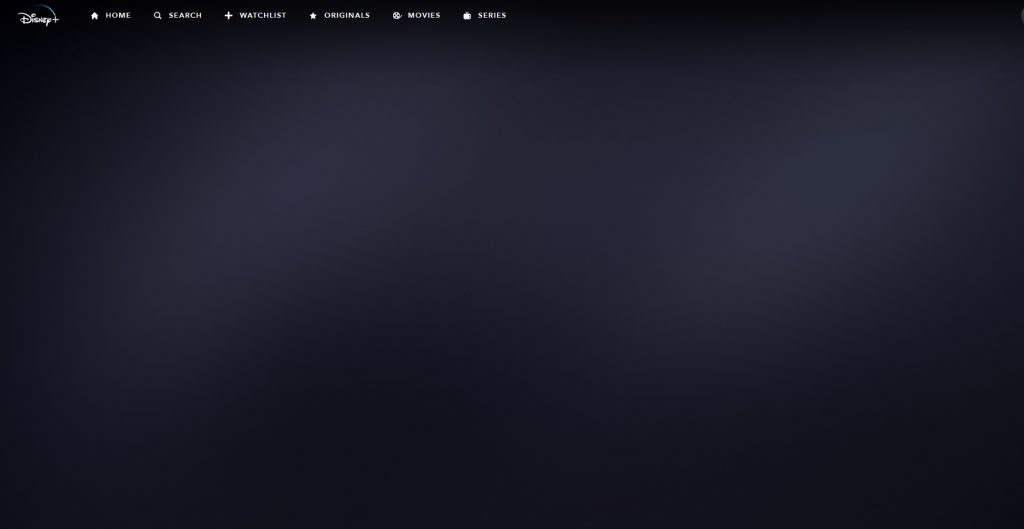 Disney Plus apps provide you with a live stream of on-demand movies, shows, and other online content. The most frustrating thing is Disney plus back screen and its looks like everything end and you even can't see anything. You are reading this article seems you are struggling with Disney Plus is having an issue with the black screen issue. Disney Plus, originally called Disney+ and Disney Play, is a paid video-on-demand service, developed by Disney and set to launch on November 12, 2019.
Disney + apps some time stuck with black screens and most of the time buffering issues that suddenly turn into black screens and hard to understand how to fix Disney Plus back screen
However, there are some issues that need to be addressed. Users reported that they were experiencing a black screen when they were trying to access the service. This black screen made it impossible to know what was happening on the screen. There are many reasons that can be behind the Black screen of Disney Plus apps and use from web browsers. Slow internet, buggy Apps, Uncleared cache, outdated browser, and many other possibilities that you may face Disney Plus black screen and not enjoying uninterrupted streaming services. Follow the steps to Fix the Black Screen Disney Plus issue within a few steps.
Why Disney Plus Black Screen Appear?
Facing a Black screen Disney because of no internet connection, Slow internet connection, outdated apps, and any bugs that come in the server or IP address blocking access from the Disney server due to any flag or violation is the main reason behind the black screen.
Fix Disney Plus Website Black Screen
If you use Disney Plus website on your Chrome browser and frequently face a black screen issue that annoys you but is not sure how to fix it.
Disney Plus website's black screen might come due to any extension enabled that interferes with and blocks Disney Plus website. Disabled Extensions that have not been used for a long time such as Adobe and any other extension that is not active anymore and check Disney+ plus the black website screen should fix.
Check Internet Connection or Slow Internet connection
A bad internet connection speed appears black Disney plus screen if the internet connection not working or slow internet connection that is not enough to stream Disney Plus server from your PC or mobile.
Check your internet connection is working or reboot your router to fix the internet issue. If your internet plan drops frequently and not delivering internet speed as your plan then you may face a black screen issue. As Disney Plus apps need a good internet speed to connect the server and provider you with on-demand streaming videos and movies so a bad connection may drop the connection between the server and apps that the reason for the black screen.
Fix Black Screen with Disney Plus Apps
If facing a black screen with Disney Plus on Discord or Android apps then there are a few steps that need to be troubleshot to fix the app issue.
Update Disney Plus Apps to the latest version.
Log in to your Disney Plus account and go to settings and make logout all devices logged in and check again.
Turn off VPN service if using any to use Disney Apps.
Log out of your Disney account and uninstall the app and install it fresh and login it again.
Straight Talk Hotspot Not Working [SOLVED]
Clear App and browser Cache to Fix the black screen issue
Sometimes mobile apps cache stores start bugs in apps and prevent the apps screen from loading and its got black when you try to open Disney Plus apps.
Simple way is to Go to Settings- Apps
Apps- Disney Plus'
Disney Plus Storage and clear Cache and open App again and check.
If facing an issue with the browser. Clear all history and cache from the browser also update the browser with the latest version to fix the black screen problem.
Data permission Settings
If your Disney+ apps not loading or are stuck with a black screen that means Apps are unable to connect with the server from it get content to load on your screen.
Make sure your internet connection working.
Also, go to Mobile settings- App settings and make sure Disney plus app Data permission is enabled and not limited to any data usage limit.
Conclusion
Fixing the Disney Plus black screen possible with different steps as given above. The best way to fix Disney + black display is always to keep updating your phone and Disney Apps. To avoid black display issues in your Disney apps use high-speed internet and a good wifi network to avoid any buffering and slowness in streaming. Disney Plus needs high-speed internet to load all content from the server so use fast and stable internet always.
Related post