How to Change my Optimum wifi Name and Password?
Using a Weak WiFI password or using the same password longer time might be a weak gateway to access your network. Change Optimum WiFi password or any brand router password should be changed from time to time to keep protecting the network. Optimum is a US-based company that provides internet, television, mobile, and voice service for home and business users. If you are subscribing to Optimum cable internet or voice service you must have a WiFi router installed in your connection and you need to change your Wi-Fi password or Name. There are many different brands compatible routers with Optimum such as D-Link AC1200 WiFi Router, Motorola AC1700 WiFi Gigabit Router, NETGEAR Nighthawk Pro Gaming XR500 Router, GRYPHON AC3000 WiFi Router, Asus Rog, TP-link, and many others. Although default login settings for Optimum router printed to router sticker and most of the Optimum router use same login URL and login password. Change Altice WiFI password and Optimum password is same as Optimum powered by Altice so follow steps here to Change Optimum Wi-Fi Password and SSID network name.
Default Login Settings for Optimum Router
You need a default login username and password to access router settings from the web browser. Find the default admin login password and username printed on your router sticker.
Default Login URL – http://router.optimum.net/
Login Username and password – admin  /admin ( or check login password printed to your router sticker)
Wireless SSID and password might be different for each router model and brand compatible with Optimum internet so check default network name and password printed to sticker.
Once you get the login password and other details for your Optimum wifi router now follow the steps to change your WiFi password.
How to Change My Optimum Wifi Password?
Changing Optimum WiFI SSID network name and password need to access the router login page. You can use either a wireless or wired connection to change your optimum net wifi password and name.  follow steps to change Optimum wifi password.
Connect your Optimum cable modem or Cable modem with WIFI using LAN cable from Ethernet to PC/Laptop.
For a Wireless connection check the Optimum router sticker to find the default network name and password printed.
Open a web browser such as Chrome, Firefox, Edge, or opera, and access http://router.optimum.net/ or use Optimum default login IP address as printed your router.
Use optimum ID and password to access settings. Find login password and username printed to sticker.
After login Go to wireless- Basic settings
Under Wireless network settings change SSID name for WIFI and security key.
After changing the Wireless settings you may disconnect from the router if using the wireless connection to login settings. Connect again with the new wifi name and follow further settings.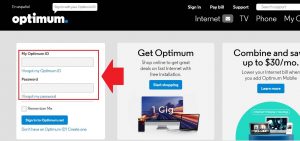 Optimum login URL and IP address Not working
You are supposed to face a problem while trying to log in Optimum Wifi router to change the password and network name. If the Optimum login IP address not working or the URL redirects to the error page then you may need to fix some troubleshooting steps to solve the problem as given below steps.
Make sure the Optimum router is powered ON while trying to access the page.
Check if you are connected to the same WIfI router that you want to change the password.
If using LAN cable check LAN cable should be working and connect to Lan port properly.
If you are using a computer/Laptop, make sure LAN IP address settings should be in DHCP mode.
If you trying to optimum login with your old router, make sure network settings have already not changed with different IP addresses.
If you getting the Optimum login page but can not log in due to the wrong username and password problem then first try the default password printed on the sticker.
You can factory reset the Optimum router is unable to access the Optimum login page to access settings.
How to Fix Verizon Router Red Globe Error
How to Factory Reset Optimum WiFi Router?
Making Optimum router reset to default settings will erase all configuration and need to set up again. If you have an Optimum ID and login password to set up the router again as per your internet plan configuration then you can follow the below steps to factory restore the Optimum router.
Factory Reset Optimum Wireless Router/Modem
Power ON Optimum Router with DC adapter and wait a few minutes to let it ON properly.
Locate a small reset button or reset hole beside Ethernet ports.
Use a needle or paper clip to press the reset button.
Press and hold reset for 10 seconds and release button when router LEDs lights automatically power off and ON again.
The router will reboot and take 2-3 minutes to execute the reset process and restore into default factory settings.
Visit the Optimum login page with your Optimum ID and password to settings and setup your router again.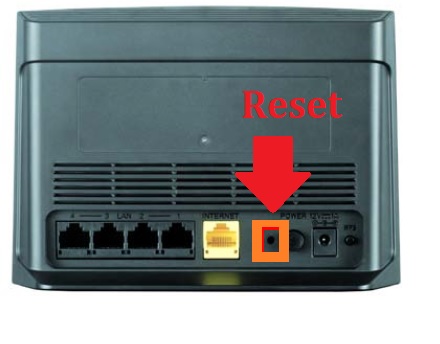 Final Words
You can also use Optimum Web to change wireless SSID network name and password by visiting optimum.net with your Optimum ID and password provided by Optimum while subscribing to the internet plan. If you forgot Optimum ID or password just visit the Optimum web page to reset ID and password using the Optimum email you use while registering for Optimum. If your Optimum account is deactivated or unable to access it due to any reason you can visit the Optimum support site or directly contact to Optimum Customer care center to get help to fix your Optimum ID and router problems.
Related Post