How to Use Firestick Without Remote?
Amazon fire sticks initial setup without remote is possible within a few steps without struggling a lot to connect firestick to wifi. Amazon firestick a small and handy streaming device that can carry anywhere even in a pocket. You just need a TV with an HDMI port and a good speed internet connection to start your live streaming with amazon firestick.
You probably forget to carry the remote with your Amazon firestick and suddenly notice you are far from home and then stuck because can't connect the firestick to wifi without a remote. As a firestick is a small device like a flash drive so there is no physical button to control any settings and it required a remote to operate the firestick.
If you moving or traveling to any different place and want to keep a firestick with you to avoid any entertainment interruption due to the unavailability of smart TV but suddenly you realize you forget to keep the remote with the stick and you feel like everything has gone waste. As Firestick is a streaming device so it can only connect automatically to the last connected Wi-Fi network that is saved on settings but if you want to connect with any other Wi-Fi then you have to connect it like setup a new firestick.
There are also ways to connect Firestick to WiFi without a remote and keep your streaming even if you want to connect Amazon firestick with a new wifi network. If you reading this article seems either your firestick remote not working or you forget to take your firestick while traveling or moving somewhere. This article will help you to set up Firestick to wifi without a remote so you can enjoy non-stop live streaming without worry.
Method 1-  Use Firestick App to Connect WiFI Network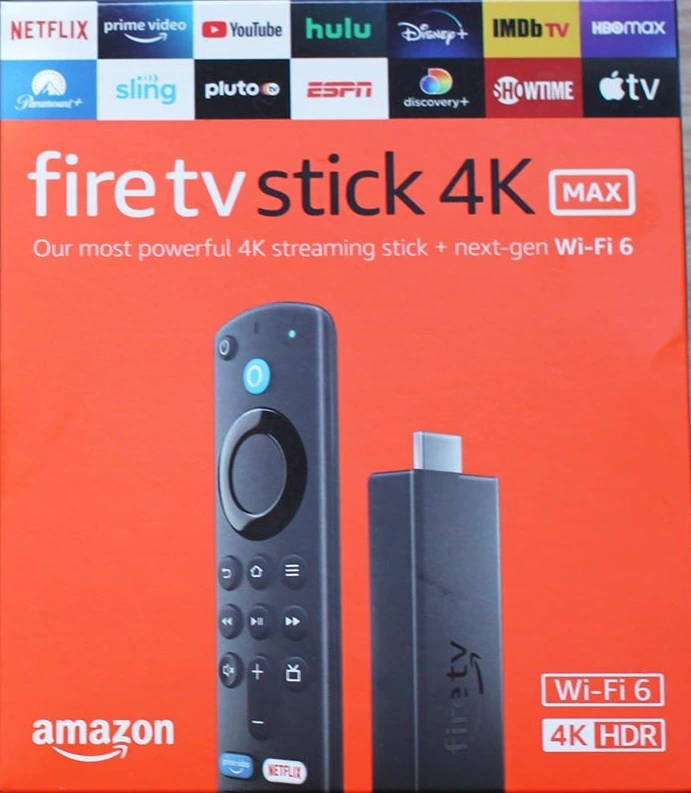 This method is more feasible when you are not in the condition to go to market and get a new remote. You can use Firestick Android or iOS Apps to control your firestick streaming device.
Enable Hotspot in another android phone and give the same name as your home WIFI network and password that firestick last connected, so firestick can auto connect with the Wi-Fi network.
Connect the second smartphone to the same hotspot that firestick is connected and now the second mobile and firestick should be on the same wifi network and can able to operate from the firestick TV app.
Just visit the Play store for Android users and IOS users for iPhone users and download Firestick TV Apps on a second smartphone.
After downloading, it login to your firestick amazon account that you use to login for firestick setup. After login you will get your firestick control buttons and you can also access settings.
Go to Wireless settings and connect the new WiFi network to firestick after finishing setup, you can also operate Firestick simply like a remote using your smartphone. This is the most feasible and handy method to connect firestick to WiFi without using the remote.
Method 2-  Use CEC Remote to connect Firestick with the Internet
CEC (Consumer Electronics Control) remote is nothing but is a type of universal remote that designed to operate multi-brand HDMI smart devices such as Roku TV and android box, Android smart TV, and some other smart devices.
If you can find a market or TV store or wall mart nearby just visit and buy a CEC remote if you can't find a firestick remote.
CEC-HDMI remote will only work after enabling it from Firestick settings so before trying to operate firestick using CEC remote visit the steps to enable it from settings.
Go to Firestick settings–
Open Display & Sounds section.
Select HDMI CEC Device Control and save settings and now your HDMI-CEC remote is fully set up to use a streaming firestick device.
Once your CEC remote settings are selected to firestick settings, you can use connect fire tv to wifi without a remote just like using fire stick remote.
Replace or Buy new Fire Stick Remote
If your fire streaming remote not working or firestick not connecting to wifi and it is still under warranty then simply get a replacement remote from the dealer you have ordered. If you lost the fire stick remote you can order a New firestick remote from online shopping sites such as Amazon and any that you get the best price.
Final Words
setup firestick without a remote is quite simple and easy when you use a bit tricky and think beyond the normal process. If your firestick is configured with a different account or connected with other Wifi so unable to connect with new wifi simply reset the firestick using the reset option and setup it up fresh with the remote.
Related Post