How to fix Metropcs Hotspot Not Working
Metropcs hotspot not working might problem with internet settings, internet plan, sim, or another issue.
Metro PCS hotspot does not require any specific manual configuration its just simple like enabling any other hotspot and share an internet connection with multiple users. If your Metro PCS hotspot not working you might need to understand the reason behind the hotspot not turning on or not working. Sometimes Hotspot is connected but no internet and Metro PCS hotspot not allow to connect.
This article helps you to Fix the hotspot not working either using a MetroPCS sim on a smartphone or using a hotspot device but troubleshooting might not work for both so you need to follow all steps.
There are some common reasons such as your mobile internet data being exhausted, your data limit you set crossed, your internet plan expired or your mobile configured with different sim settings that need to be changed.
Follow the steps to fix the T-mobile Mteropcs hotspot internet not working.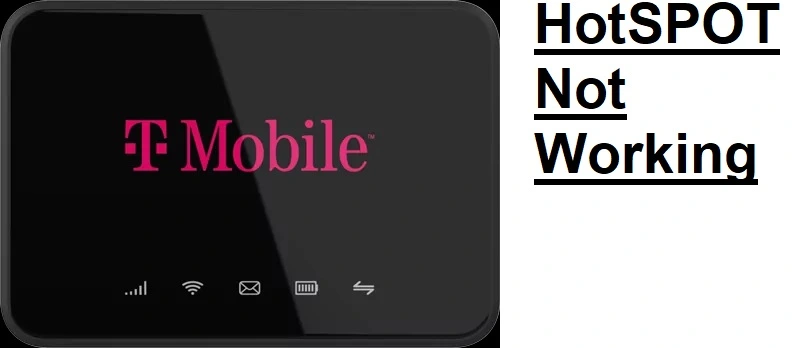 Mobile Data Settings
The initial part of the internet not working on mobile will also Hotspot not work until mobile data working. Before doing any other troubleshooting make sure your mobile data turn ON and the internet properly working on the mobile itself. If Mobile data is enabled but only the Hotspot internet not working through mobile then you should go with the next solutions.
Roaming Data Settings
If you moved to a different location from your home location where you facing a hotspot stop working with your Metropcs mobile and hotspot device probably roaming data settings disabled as it is disabled by default.
Just go to Data settings and enabled Roaming settings to access the internet on different locations as well.
Roaming data settings might be different for Android phones and iPhones so if the MetroPCS hotspot not working iPhone then must check roaming settings for iPhone as well.
Data Plan Expired or Data Balance finish
Yet another reason that the hotspot not working is your data limit is finished or your data plan validity ended so it's stopped working internet. Check your internet plan as well as the data limit set for your plan and confirm if you have still an active data plan.
Check Mobile APN settings
Before going for factory reset network settings if the hotspot not working in Metro PCs just manually check the APN (access point name) settings configured for the Tmobile sim.
If APN is selected for a different network, then it might issue with the internet that needs to be configured properly.
Go to Mobile settings then Wireless Network settings – More
Cellular Networks' and choose APN settings.
MetroPCS APN Settings
APN: fast.t-mobile.com
MCC: 310
Name: T-Mobile US LITE
APN Protocol: IPv4/IPv6
MMSC: https://mms.msg.eng.t-mobile.com/mms/wapenc
MMS Protocol: WAP 2.0
MNC: 260
APN Type: default/supl/mms
Update Mobile Software
If your mobile still running an old Android or iOS version then go to settings and about the phone
Check if a new update is available that fixes Network and hotspot-related problem for your phone.
Factory Reset Network Settings
Making a factory reset is a lengthy process that needs to be backup your all saved data to avoid losing it.
So we suggest before making a phone full factory reset just reset your network settings only.
Resetting network settings only erase the wifi name, password, and other device connection detail that you can connect to again.
How to Make Network Reset
Go to Mobile settings
Account and backup (in different phone options can be reset and backup or different)
Reset – Reset Network settings
Confirm Resetting network settings and try to configure Hotspot settings again.
If making network settings reset is not worth it for you and still hotspot not working for Tmobile Metro PCS then go for a full phone factory reset.
Factory Reset Mobile phone
Before making a phone reset make sure you have saved all data to another drive and backup your contact photos and other personal files.
Once your saved the phone backup now follow the steps to reset the phone to factory default.
Go to Settings in phone.
Find  'Systems Settings'.
. tap the 'Backup and Reset option.
.tap 'Reset To Factory Defaults'/ 'Start Factory Reset'.
It will ask you to confirm the security password or pattern to execute the restore phone to full factory mode.
Also, ask to keep the personal file or make a full factory reset.
After completing the factory reset your phone set up it again and check hotspot start working or not.
Final Words
Most probably above steps help you to make a hotspot working metro on t mobile and you can enjoy internet sharing again with your other mobile user. Metro PCS used the T-Mobile network so if you facing an issue while moving to a new location where the T-mobile network is not properly then you must replace the Sim with a different network and check if Hotspot working properly.
Related Post