Factory Reset Wavlink Range Extender Reset Guide
Factory Reset is a way to restore device settings to their default factory resetting as it comes with new configurations. Probably reset is required if we forget the login password or WiFI password or extender device performance loss or unstable WiFi connectivity or sudden drop of internet speed while wired speed is proper as per plan.
There are two methods to factory restore Wavlink wireless range extender devices to restore default settings. The first method is soft reset which required to access web interface settings to perform a reset command but if you forget the login password then the second method is applicable to you that call hard reset.
Resetting Wavlink  N300 Single band or Wavlink AC600 or Ac1200 dual band WIFI signal booster methods are the same only the reset push button timing matter so if you have any model number of Wavlink Wireless repeater as well as Wavlink WiFi router then you can go with this Wavlink reset manual step by step.
When you should make a Factory reset Range Extender?
You should choose the factory reset method only as a final method to get access to the range extender because after resetting the repeater device needs to setup again else it stops working for boosting the wifi range until configured again.
Try login extender device with an old password to avoid resetting.
If the extender connecting disconnecting problem chooses soft reset first.
If you forget your login password and the only final method is hard reset then you can proceed to reset your extender device.
If your main wifi router password is changed or the router is replaced with a new one then need to setup the extender again.
WiFi Repeater Vs Range Extender?
Steps to Soft Reset Wavlink Extender or Signal Booster Device
To perform Wevelink soft reset method extender is required to log in from the browser to access settings. Default login IP address with username and password printed to sticker as well as quick user manual included with the device. Follow the steps to reset the Wavlink wifi repeater device.
Connect the Wavlink Range extender outdoor or indoor device to the power socket and turn on it.
Connect using WIFI or using a Lan cable from a LAN port using a Laptop or computer.
Open web browser and access Wavlink login IP http://192.168.10.1 to the URL bar and wait until loading.
Use the default username and password "admin" in default mode or use the admin password if you changed it already.
After login, navigates to the option "save/reload settings" option.
Make reload settings to default mode to factory restore configuration.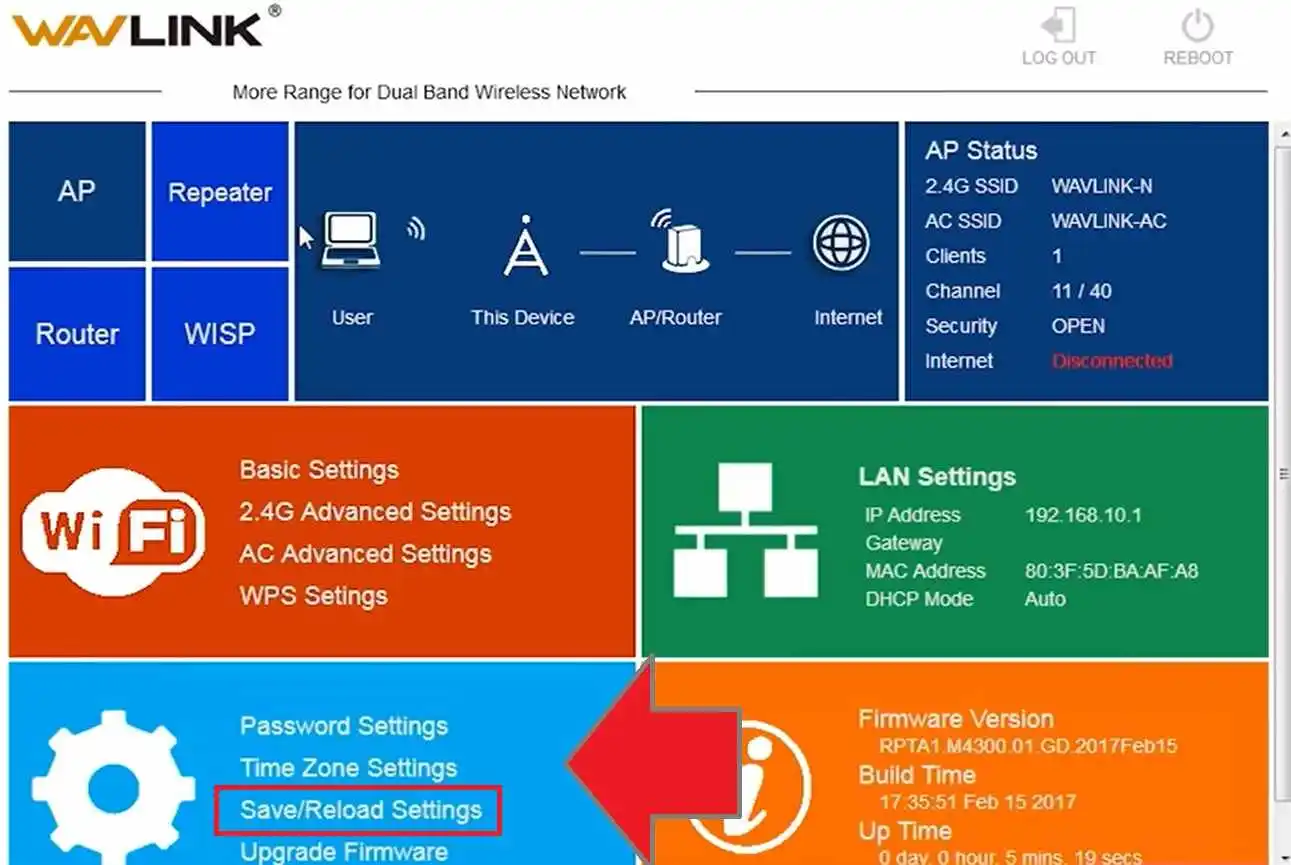 After factory resetting Wavlink extender you need to setup it up again to boost the WIFI signal and internet range.
If you forget the login password but want to you want to setup a range extender with another wifi router or your wifi password change then follow hard reset methods.
Hard Reset Wavlink Range extender
The hard reset method is a way to perform a reset using the reset button that is available on every router, and range extender device to restore settings if forgets the password. Hard reset is a physical process so keep near to the Wavlink range extender that you wish to factory restore using the button.
Plugin WAvlink booster to the power socket and power on it.
Locate a small reset button beside.
Press the reset button using any needle for 8-10 seconds and release.
The monitor from the LED lights starts flashing and the extender device rebooting.
If the extender device starts flashing means range extender successfully reset and restore to default mode.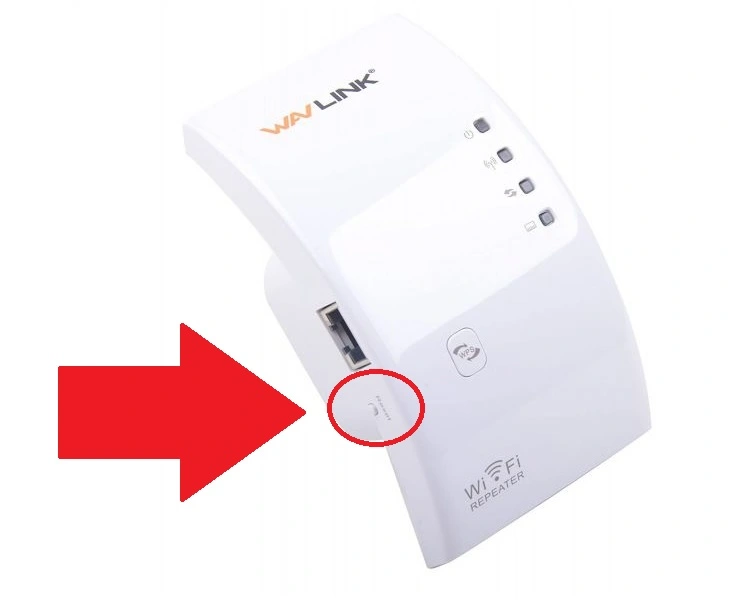 Login again from your mobile or laptop and set up it again with your Wifi network to extend your wireless range.
Final Word
This reset guide is useful for the WAvlink range expander, WIFI router, and any model signal booster if you are stuck and unable to configure your range extender. Also if you timely change your wifi password then you need to setup a range extender again with a new password this reset guide helps you to easily setup a range extender for an existing router or if youProtect WP Admin have replaced or upgraded a wifi router as well.
Related Post