Why my Virgin Media Flashing Green Light
Probably you trying to fix Virgin Media flashing green light no internet as well. First of all, you have to understand virgin media flashing green light on the WiFi icon or flashing green power light. If you suddenly notice your Virgin media WiFi blinking Green light so do not worry because whenever the WiFi modem broadcasts WiFI signal its shows a flashing WIFI green light which means your WiFI working properly and there is nothing to do with it.
If you getting No internet problem with Virgin media hub 3 and you notice there is a green light flashing on the modem and the internet not working anymore. There are many reasons behind flashing green light on virgin media that can be fixed with a few troubleshooting steps. You can troubleshoot your Virgin media green light flashing within a few steps without calling to Virgin support center.
First, you need to understand when Virgin media flashing green arrow LED light and it should consider normal working or something wrong with your modem or network.
Why Is My Virgin Media Box Flashing Green?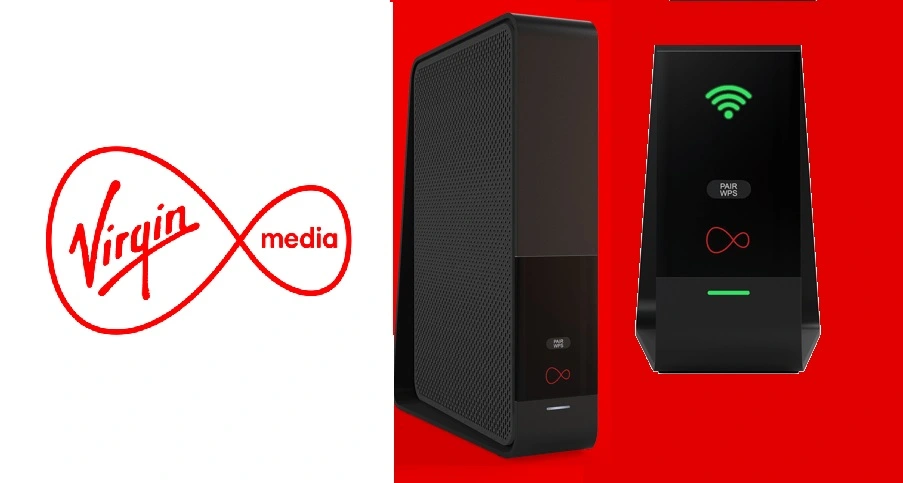 If you also asked this same question over the different forums and still not getting a proper answer then this article going to fix your problem and give you the best answer as well. Virgin Media box flashing a green WiFi icon is normal so there is no way to worry about it.
Reason for Virgin Modem Flashing Green light and no internet problem as below.
Internet cable disconnection.
Power issue with loose plug.
Splitter not working or losing connections.
Internet cable loose or damaged connector.
Service outage
Outdated firmware
Modem running too long without resetting or powering off for cooldown.
Wrong configuration or router got factory reset.
Faulty Virgin Hub
How to Fix spectrum DNS issues?
How to Fix Virgin Media Hub Flashing Green Light?
If you know the reason behind the Virgin hub flashing Red or green light then just simply fixing the same reason will fix the issue as well. In the virgin media modem, every icon has its own green or orange or red light to show the working status. If your internet icon shows red light flashing or the Power light flashing green on the Virgin Media modem then it needs to fix first or you may face no internet or limited connectivity error.
Check Cable Loose connection
If your Virgin modem Power light blinks green or the Internet icon flashes green first thing to check is a cable coming from the Wall socket. Check your coaxial cable from the modem side as well as the wall side and properly tighten it to avoid any error due to losing connection.
Also if you are using a DSL modem and using a phone and internet with the same cable using a splitter make sure the splitter is properly connected and not any physical damage.
Check the Power Adapter connection with the Wall power socket
To provide proper power to virgin media hub 4 without the voltage dropping make sure your modem power adapter or power cable is properly connected to a power source and your power socket working properly without interrupting.
Service Outage from the ISP side
Contact the Virgin support center to confirm if any service outage in your area so your virgin media suddenly shows no internet after flashing Greenlight.
If any upgradation going on or any service outage is reported in your area just ask your neighbor for the same or once confirmed it's a backed service issue just wait until it's restored.
Restart Virgin Hub or Turn off the power
If you did not power off or reboot your virgin media hub for a long time then it needs to be a power cycle turned off and turn on again.
Power off the modem for 30 minutes and power on it again. Check if the Green led light stops flashing and if your internet browsing starts again or not.
Upgrade Virgin Media firmware
Buggy firmware is also the reason for the flashing light error on modems that can fix itself and come again. To permanently fix green light flashing is to keep updating router firmware with the latest versions.
Enable the Automatic firmware upgrade option from router settings to keep updated whenever a new firmware version is available. If your router unbales to update automatically just download last firmware version from the official website and log in to Virgin modem and upload the new firmware. Do not power off or reboot the modem during the firmware upgrade to avoid any damage.
Factory Reset Modem and setup again
If you had updated firmware and after firmware still green light blinking continually then you should factory reset the modem to restore into default settings. Before making a factory reset download the configuration back to restore the after-reset process to avoid long downtime.
Locate a small reset switch beside or bottom side hub.
Use Press and hold the reset button for 10-15 seconds and release when the Led lights turn off suddenly.
Virgin hub will reboot and takes a few moments to restore settings to factory mode.
Login again with 192.168.0.1 with the default username password and setup again.
Change wireless settings and password to protect the network and after configuration Virgin router Green light flashing should be solid green.
Replace Modem with New
A faulty modem also can be the reason for the green light flashing on the Virgin media hub. You can contact the Virgin support center for replacement or if you buy your own modem, you can get help to setup your new modem with your existing internet plan.
Contact Virgin Support Center
If you are unable to fix green light flashing on your Virgin media due to zero technical skills or you are not able to troubleshoot. Just contact virgin media support center to raise your complaint to fix your problem. They will assist you on call for basic troubleshooting or if still issue persists will arrange an engineer visit to fix the problem.
Conclusion
The final word is fixing the green light flashing issue common with any brand's modem and router due to the same misconfiguration or network glitch. You can just simply try fix the Virgin flashing green problem with the above steps and do not panic because you have final steps to contact the support center if you are unable to fix it.
Related Post