E31T2V1 modem Login and Setup
Technicolor E31T2V1 Modem login using default IP address 192.168.0.1 and default username and password for the first time is quite a simple process. E31T2V1 modem was compatible with DOCSIS 3.1/3.0/2.0/1.1 as well as 1.0 with 1 Gigabit Ethernet port. DOCSIS E31U2V1 support 2 RJ 11 voice port for phone connections. E31t2V1 supports 1 coax port for internet connection from the ISP side and provides you 1 Ethernet port for internet that can connect with a Wireless router. E31t2V1 is a coax cable modem so it does not support wireless options and you may need a wifi router to turn your wired internet into wireless.
Login E31T2V1 modem from web interface using default IP address required connection from a PC or laptop using LAN cable. As Modem eE31T2V1 does not support the Wireless option so the only way to log in to modem e31t2v1 is using an Ethernet port with a LAN cable. This Modem supports most of the internet providers that are using coaxial cable to connect the internet to last-mile connectivity such as Spectrum, TWC, Xfinity, and many others. Before login E31T2V1 cable modem you need to connect the proper connection with the modem so it can work properly without getting any errors.
Installing the E31T2V1 modem
Installing a part of the connection with the modem from the internet provider as well as your wifi router or any other device you are connecting to your modems. Follow steps to connect cable modem with internet cable as well as a desktop or wireless router.
Unbox your technicolor e31t2v1 modem if want to install it the first time.
Connect DC power adapter comes with Modem to turn on.
Use Coax cable to connect Modem coax port for internet cable coming from your internet provider sides.
Connect a computer or WiFi router to an Ethernet port for login or access modem web interface.
If you have enabled voice services also use the RJ11 port to connect Telephone.
After basic connection setup of E31t2V1 DOCSIS modem now follow next step to access the web interface using default IP address.
Login E31T2V1 Modem Web interface
After installation of modem with internet cable and connection with computer or laptop now you can access modem login page from the web interface.
Make sure the modem is connected to the power adapter and confirm e31t2v1 lights turn on.
Connect Cat6 LAN cable from Modem LAN port to Desktop/Laptop LAN port.
Make sure your PC LAN IP settings are in DHCP mode or use static IP 192.168.0.l00 to access E31T2V1 Modem default login IP.
Open a web browser and access E31T2V1 Modem default Login IP http://192.168.0.1 to the URL bar and wait to load the login page. (If 192.168.0.1 not working for your modem model use 192.168.100.1 to login)
You will get a Modem login page protected with username and password. The provider default username and password "admin" and "password" for login.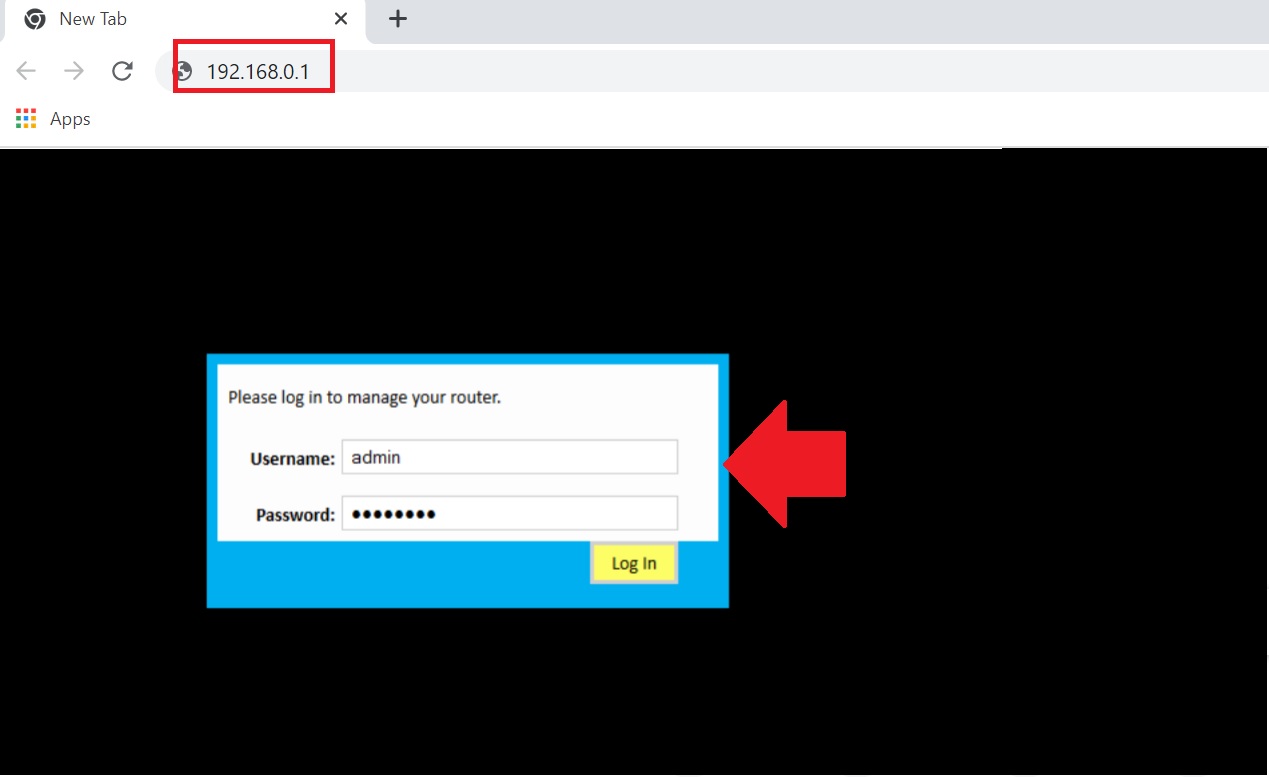 (For 192.168.100.1  use default login username "technician" and default password to find your modem stickers.?)
After login into the modem control panel, you can configure WAN settings as provided by your internet providers. Apart from the login modem settings page if you facing any problem while connecting the modem from your PC/computer just follow the steps.
Modem E31T2V1 Login Not Working
If you have been trying to access the E31T2V1 DOCSIS cable modem but getting an error page or Login IP address not working or may getting page not found error. There are many reason behind failed login page loading from PC or Laptop browser so you have to follow troubleshooting steps one by one to fix login problems for Modem E31T2V1.
Make sure your Modem power is ON confirm Modem E31T2V1 power LED Lights.
Check LAN cable you are using to connect from modem Ethernet to PC is working properly and not damaged.
Make sure Default Login IP for E31T2V1 Modem is already not changed with different IP addresses or series.
PC/Laptop you are using to access modem login page LAN IP address should not be in a different IP series so make it DHCP mode or use the manual IP address from 192.168.1.0 networks.
Make sure there is any network tools, firewall, or anti-virus not blocking IP address from loading from browsers.
IF you getting a modem page but getting the wrong username or password error then you have to make a modem reset.
You can use the Reset button to make the modem factory reset. Press and hold the E31T2V1 Modem reset button for 10 seconds and release. The modem will automatically restart and take a few moments to restore into default settings. Login again with default Login IP and username password printed to modem label.
Related Post