How To Set Up Altice Altice Smart Mesh Wi-Fi
Altice one WIFI extender or Altice one smart Mesh whole home wifi system to boost wifi range and internet speed in the dark area. In an earlier article, we covered how to reset Altice one box if you forgot the password or it not performing up to the mark. In this article, you will get a simple user guide to configure the Alitce wifi extender as well as the Altice smart wifi mesh system to boost your existing wifi range to each and every corner of your home and office.
Altine one smart Mesh wifi system is a smarter way to increase WIFI range without lying physical cable. This user manual can use to learn how to set up the Altice wifi extender d2260g as well as the Alitce wifi extender mini and smart wifi hub system if you are trying to setup the first time.
Altice wifi extender mini or Setup Altice smart mesh WIFI hub system for home using Altice mobile app within a few steps without struggling with physical cables. To set up an Altice Wifi extender mini with your existing wifi network using WPS is a bit easy and fast method.
Setup Altice WIFI Extender Using the WPS button
Connecting the Altice range extender using the WPS button does not required a wifi password or any login information of the existing wifi router. WPS button easy way to connect the wifi repeater device to any brand wifi router without asking for and wifi key and required any login and wired or wireless connection with the router device.
Unbox your Altice one Range extender if it's the first time set up.
Plug into the power socket near your main internet router.
Locate a WPS button in the host router and press it for 2 seconds.
Within 2 minutes go to the Altice wifi extender device and press the WPS button.
The signal LED light will start flashing while attempting to connect with the existing wifi network and its takes a few moments.
Once the signal Led light show solid then check your mobile wifi for Booster wifi name.
You will get one more extended network name that will use the same wifi password as used for exiting wifi.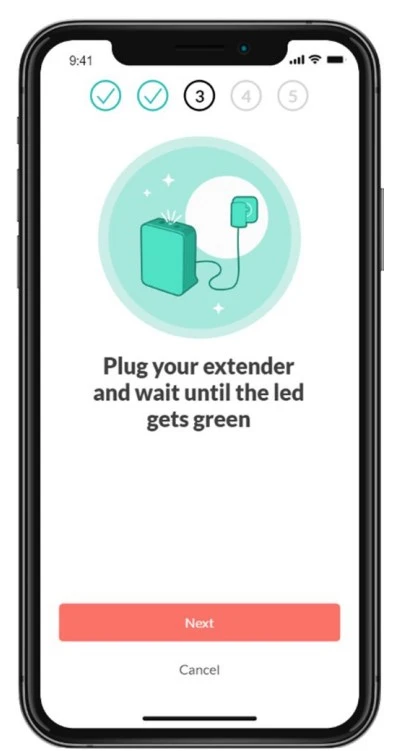 This process is for the Altice range extender mini but if you trying to set up Atlci mesh smart wifi hub then follow the next steps that need to install Altice mobile app.
To add multiple Altice smart mesh hubs install the Altice mobile app and add an extender on the location you facing signal problems. Using Altice mobile app you can easily manage your all extender mesh device and can enable and disable wifi for specific locations as well as enable additional security features such as parental control and mac address filtering.
Factory Reset Altice Smart Mesh Wi-Fi
If your Altice smart mesh wifi hub is already configured with a different wifi network and want to connect with new wifi or if you facing any connectivity problems with your installed wifi mesh wifi system then you can make it factory reset and setup again.
Steps to Reset Altice WIFI Extender.
Plug the Extender device to the power socket or DC adapter if its a Mesh wifi hub
Wait a few moments until the extender device power ON properly.
Find a small reset button or hole back side.
Press and hold the reset button for 10 seconds and release.
The Extender device LED light will start flashing and automatically restart.
After rebooting you can see the default wifi name should show in wifi.
Follow the above steps again to set up from starting.
Making an extender device to factory restore will erase all configurations and you need to setup it up again.
The next important step is the Placement fo an Altice Wifi extender device to get maximum performance and increase the wifi network and speed in every area you face wifi low signal issues.
Placement of Altice Mesh WIFI Extender Device
Placement is a very important factor to get 100% performance of the WIFI extender device without dropping and disconnection problems. You need to keep in mind a few things while planning range extenders in the area you facing no signal or low single problem.
Install Range extender device to a centralized place from host wifi router feasible and can get proper signal.
Never place Altice mesh wifi or extender device to under the table or inside any box or cupboard.
Extender Antenna should be in the same direction toward the upside.
Range extender placement should be in a free area where the extender antenna can broadcast wifi signal in 360 degrees and you can get maximum signal strength.
Final Words
This simple manual to set up an Altice wifi extender as well as Atlice smart wifi hub to turn your whole home into a wifi zone. You can use this article as Wi-Fi – Altice Labs D2260G Manual for setup your extender device with any brand access point. If you facing any trouble while trying to configure the Altice repeater device then visit the official website to get specific solutions for your Altice range extender device.
Related Post