Simple configuration guide for Netgear WiFi Range Extender Setup without installation CD and without changing existing wifi name and password.
Netgear WiFi Range Extender Setup
Setting up Netgear range extender device using wifi connection is a bit simple and easy method. Netgear Range extender comes with different wifi speeds from 150Mbps to 1200Mbps depend on the internet plan speed. The range extender device comes with the classic look and in-wall mount so easily can plug in the power socket. Netgear WiFi booster can set up an extender as well as access point mode. But as it designs for boost wifi range so its best performs in wifi signal booster mode. This range extender can connect to wifi using the WPS button and manual set up from mobile apps and Web interface.
The Netgear Wi-Fi range extender having an external WiFi antenna so choose a place where the antenna can freely broadcast signal without obstructed by any thick walls. However, this simple range extender tutorial will assist you to step by step to connect with your existing Wi-Fi network without changing names and passwords.
Netgear N300 Range Extender Configuration
Plug-in Wireless range extender device to Power socket and power on with power button.
Wait for boot extender device and open WiFi connection from mobile or Laptop.
Netgear WiFi repeater device comes with a default WiFi name without the WiFi key. To setup a range extender needs to connect the repeater device using the default WiFi name.
Go to WiFi connection and connect range extender SSID as shown below image.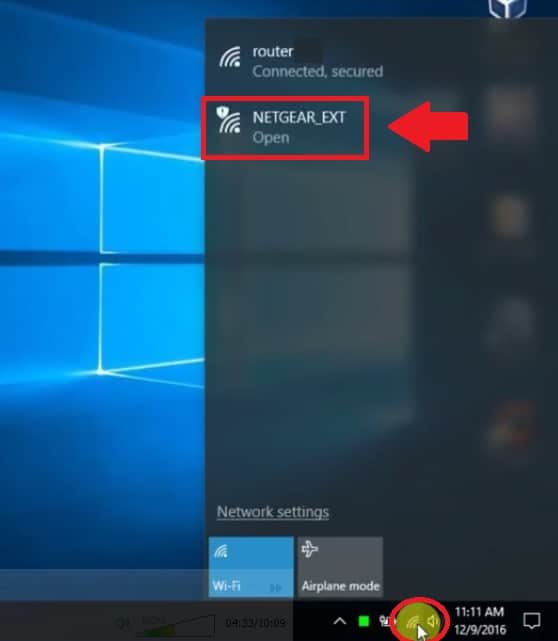 After connection browser will open with Netgear extender default login URL "mywifiext.com"  or http://192.168.o.1
Or if you did not get an auto-open browser and access URL manually.
Press the new extender setup button as shown above image to start configuration steps.
Netgear WiFi Range Extender Setup logs in not required.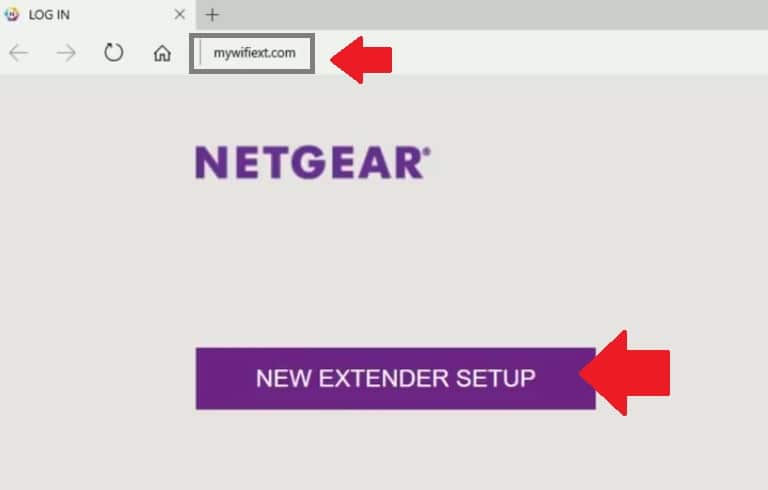 Provide detail for the registered account. You can provide an email address and press the next button.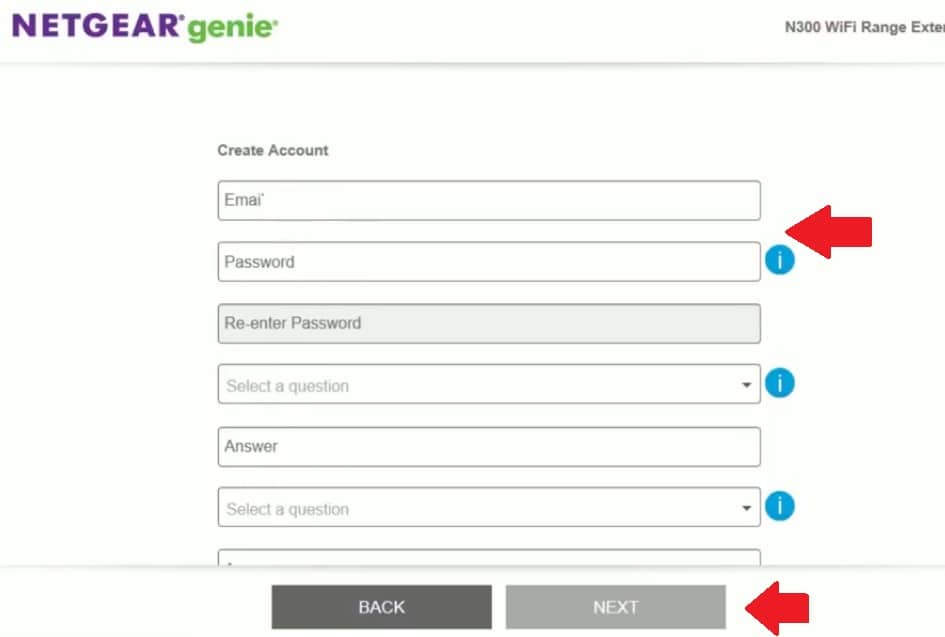 Netgear N300, AC1200  range extender support Access Point mode also. To configure as wifi range extender mode Press the button as shown below image.

Connect Range extender device to Host WiFi Router
Extender device will scan for WiFi network running nearby. find your main Wifi SSID and select the name from the list.
You can check and confirm you are getting proper signal strength of the main WiFi router so extender can provide you better connectivity.
Select the WiFi name and Press the Next button.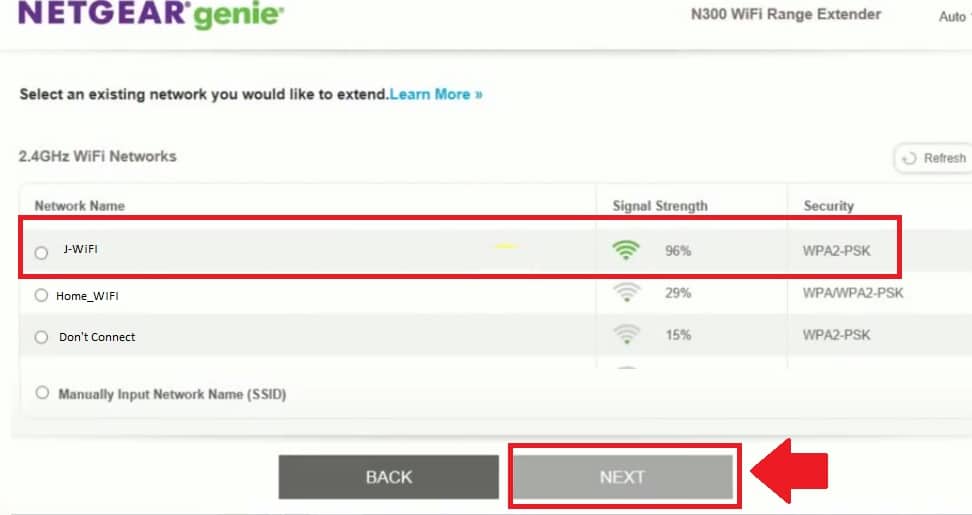 To configure the WiFi range extender device you should have wifi password of the main wifi router.
Provide the wifi password of the main router to allow the NetGear range extender connection.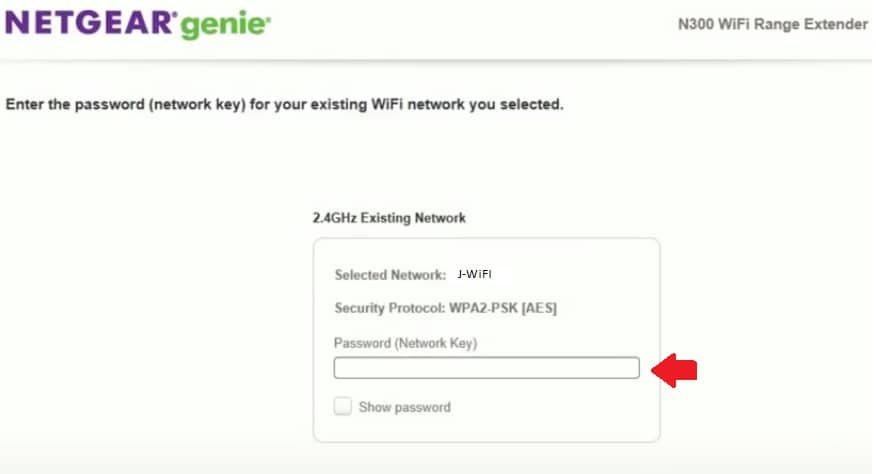 Press the Next button from the bottom.
Setup Extender WiFi Name and Password
While configuring the range extender device you got two options to keep the same name for the extender as host wifi name or use a different name for extender name.
Extender Network– Type the Extender WiFi name so you can identify you are connected to the extender signal.
Password: use different if you want to set a different password.
To use the same password select the same as the existing network password.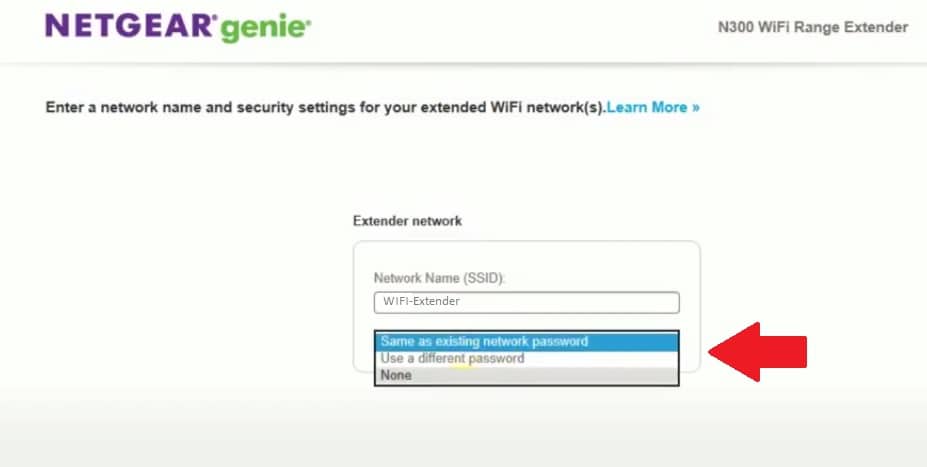 Press next button to proceed setup
Confirm all the Extender configuration settings before apply to save the change.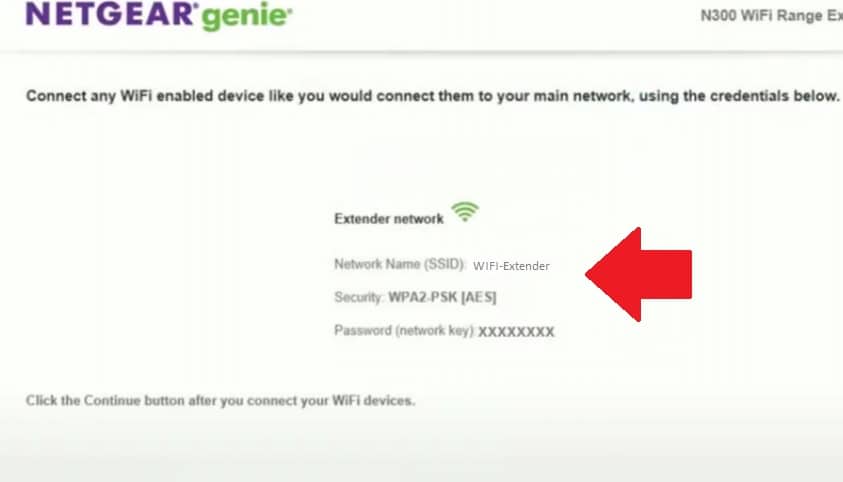 IF everything OK press the continue button to save the change.
Netgear WiFi extender device will reboot and after few seconds you can check wifi connection in phone and laptop for Extender name.
Connect the extender WiFi name provide a password and test the performance.
Range extender performance depends on the signal quality and QC status with host wifi. So Placement of extender very important to get a 100% signal range booster without reducing wifi speed.
Know more about the best Placement of Range extender device to boost Signal and internet speed.
Related Post