Zenbooster reviews and setup Range Extender Mode
You looking at Zenbooster reviews seems you facing a single range problem with an existing wifi router and not getting wifi speed in every place. Zenbooster range extender is a way to extend the existing wifi network without using a wired connection and increase signal and speed in dark spot areas. Zenbooster Dual-band and single-band both Range extenders help you to increase WiFi range without adding additional wifi router that may need a wired connection. There are two ways to setup a Zenbooster range extender using WPS or login methods. Zenbooster range extender setup takes a few minutes to setup using the WSP button and the login method needs a few more minutes compared to the WPS button. You can use the Zenbooster WPS option if your Existing host router support and is enabled in settings. You need a default login IP address, username, and password for Zenbooter login that is probably available on the extender sticker. However, you can use the WPS method if want to set up Zenbooster without login into settings.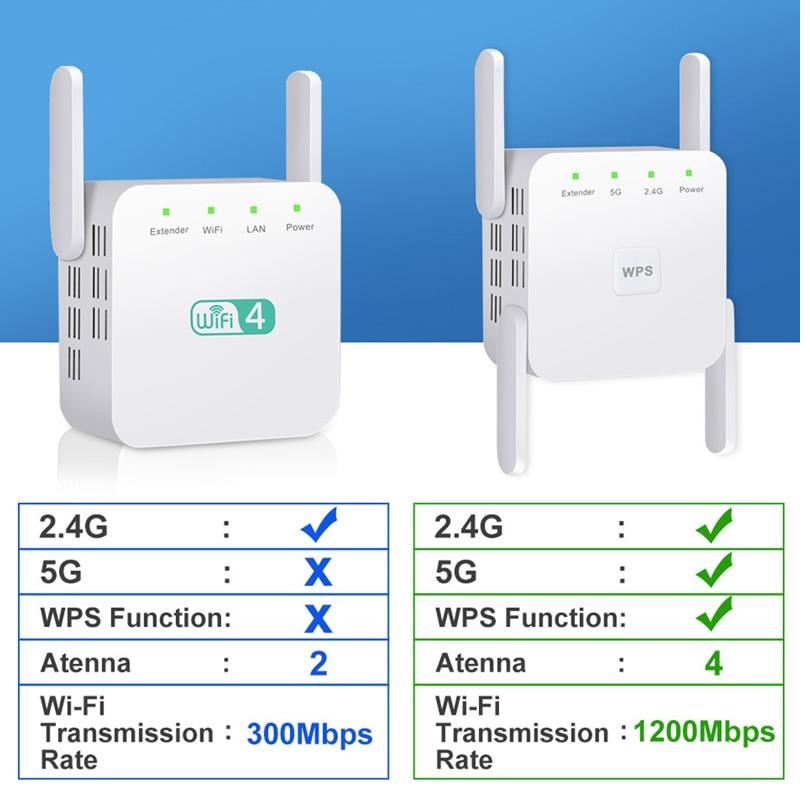 How to setup Zenbooter Range extender using WPS button
WPS is a simple way to setup your extender device to connect with your host router. Zenbooster Wifi range extender supports the WPS button so you can try the WPS method first to connect with your host router. Follow simple steps to set up a Zenbooster Wifi repeater without connecting to Wired or wireless connections.
Unbox your Zenbooter extender device and plug to power wall socked near host router.
Wait a few moments until the Repeater turns on properly.
Press the WPS button on Zenbooter and within 2 minutes press the WPS button on the router.
After successful connection, Zenbooster Signal LED light will be solid green.
Check your phone wifi will show a new Extender SSID name that will repeat your existing wifi network.
Once the Zenbooster extender is configured unplugged and placed in a proper location where it can get a stronger signal from the host router and can provide a range to no signal area.
If Zenbooster WPS not working for you and Zenbooster not connecting to WiFi then try the next method using the Login method.
Login method bit takes a few minutes extra and you need a Wifi password to allow connection from the extender to host router.
Setup Zenbooster Range extender from Mobile or Computer
Login Zenbooster WiFi repeater device from a web browser required connection either using WiFi or wired cable from Extender Ethernet port. If you want to setup from Mobile just open mobile WIFI and connect using the Default Zenbooster SSID network name. follow the steps.
Unbox Zenbooster and connect to a power socket near your wifi router.
For Wireless connection go to WiFI settings on Mobile/laptop and connect default SSID.
For wired connection connect LAN cable from Repeater Ethernet port to Pc/Laptop LAN.
Open a web browser and access http://192.168.188.1 and wait to load the Zenbooster login page.
Use default username /password "admin" for first-time login.
Once you log in Range extender will start scanning for WIFI networking running nearby.
Wait to get the SSID list. Select your existing WiFI network name from the list.
Provide Existing wifi password to connect from Range extender.
Extender network name- If you want to change a different name for Extender change.
Extender Wifi password will be the same as Host Existing wifi network.
After finishing setup wizard range extender may take a few minutes to reboot and finish the connection with Router.
Once your Repeater configuration is done with a host network, the wifi signal Led light will solid blue or green that shows the range extender successfully connected and it can use.
Remove Range extender from power and locate an optimum location where it can connect to host router and can extend range proper in no signal.
IF you facing a login problem or Zenbooster Signal booster connected but no internet or may WPS button not connect to your existing wifi networks. To fix the login problem, forget the extender WiFI password or Not working internet issue just make Zenbooster repeater to factory default and setup it up again from starting as above steps.
How to Factory Reset Zenbooster?
Making zen booster WiFi 4 Range extender to default mode is a simple method using the hard reset button that is available on the extender device. You can also get the Zen booster setup manual that comes with the pack when you buy a repeater first time.
Power ON Zenbooster to Power socket and wait a few seconds until its turning on properly.
Locate a small reset button or pinpoint to insert the needle to press the reset switch.
Press and hold the reset button for 10 seconds and monitor repeater power and other LED light.
After the reset is executed all led lights will turn off and turn on again and it will automatically restart Zenbooter.
Once booster reset to default settings you can access using default Zenbooster SSID and default IP 192.168.188.1 with default username and password.

Zenbooster Reviews
Reviews of Zenbooster help users to buy the right products that come under budget and full fill requirements of what users looking for. Zen booster wifi reviews help you to get a range extender that can give you signal range and internet speed in every area where you not getting coverage of the main internet router. WAYAYA 2.4Ghz Dual Band WiFi Extender Zen Booster 300M Internet Range Zenbooster also available on dual-band with 5.8Ghz if you have internet router with high speed and host router support dual-band.
Ethernet port gives you the option to connect your wired computer, network printer or any other device that does not support wifi. Dual Omni antenna gives a long-range signal that boosts the WiFI range in a weak signal area without connecting physical cable. Simple instructions help you to understand how to connect wifi extender with any brand WiFi access point or router using login or without login methods.