Setup SETEK WiFi Range Extender Signal Booster
Setek Technology Range extender or Signal booster device used to extend your existing wifi network in the area facing low signal issues. Setek range extender two models are available and popular, one is Setek Wifi Extender SE01 and Setek Extender SE02. Setek superboost WiFi Repeater model support 300Mbps WiFi speed and can easily setup with any brand Wifi router. There 3 methods you can setup Setek signal booster in a few steps and boost your WiFi range.
You should know the existing wifi name and password to complete Setek wifi extender setup to boost your wifi signal and speed. You need to keep Setek Signal booster device near your existing wifi router so it can get a good signal. Unbox your Setek WiFI repeater SE01 from the box if settings up a repeater the first time or setting up an old repeater and follow further wifi repeater setup instructions as given to  setek se-01 manual pdf and given steps below.
Setek Wireless-N Wifi Repeater Setup Steps
There is a three-way to setup Setek superboost WiFi range extender with and without a computer. You can set up Setek wifi repeater without mobile and without a computer within a few steps.
Setup Setek Signal booster using WPS Button Without Login.
Configure Setek Range Extender From Mobile
Setek Repeater Setup from Computer/Laptop
You can use any method to configure your range extender device that you feel is simple and easy.
1: Setup Setek WiFi Repeater Using the WPS button
WPS button is the easiest way to set up WiFi booster without login to the settings page and any physical connection or wifi connection with a PC or mobile device. WPS feature will connect your wifi access point within a few seconds with your main wifi router.
Follow the steps to connect Setek Repeater with the WPS button
Plug Setek range extender device with a power socket near to the Main WiFi router or a place where the repeater can get at least 50% signal from the main internet router.
Locate a small WPS button in the main WiFi router connected to the internet connection.
Press the WPS button in the main WiFi router for 1-2 seconds and release the button.
Within 50 seconds press the WPS button on Setek Signal booster and wait for 30 seconds until the process going on.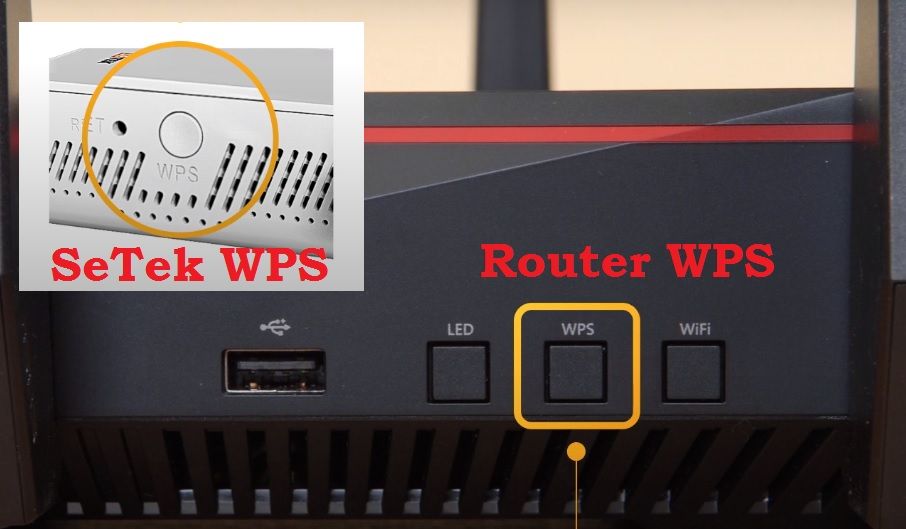 The repeater will restart automatically and after a rebooting Setek WiFi repeater will successfully connect to your WiFi Router.
If your Existing WiFi SSID is WiFi then After repeater setup you will get a new WiFi SSID WIFI-Plus that will be Setek extended SSID.
Place the Repaeter to the best position so you can repeat signals in a low signal area without getting speed down.
Now the Second method is to setup a repeater using the Mobile device.
2: Configure Setek Repeater From Mobile
Configuration from Mobile needs default login settings that are printed to the repeater label and also the inbox of the repeater if you settings up Setek the first time.
Default credential for Setek WiFi Signal booster
Setek SE01 Default Login IP Address- 192.168.10.1
Setek SE02 Default Login IP- 192.168.l.254
Default username – admin
Setek booster default Password- admin
Now follow The steps below to set up the repeater device.
Connect Setek booster to the Power socket and let it keep online.
Go to Mobile WiFi Settings and scan for the network.
You will get Setek Default WiFI SSID name "Setek" without password security.
Connect Mobile to Setek SSID name.
Open Browser and Access http://192.168.10.l and wait for the loading Setek Login page.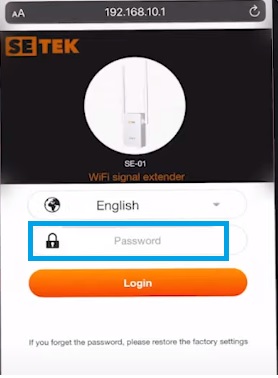 Use the default username and password "admin" to log in Setek SE01 repeater and wait for WiFi network scanning in the next steps.
You will get a list of all WiFi SSID running nearby, find and select your Existing wifi name and provide a password in the next steps.
Finish the setup wizard and you will get a new name as your existing wifi name but added to Plug.
EXP- if your existing wifi name is "HomeWiFi" then Setek repeater SSID will be "HomeWIFI-Plus".
Connect Setek Extended SSID name and check the internet should work with more signal and speed.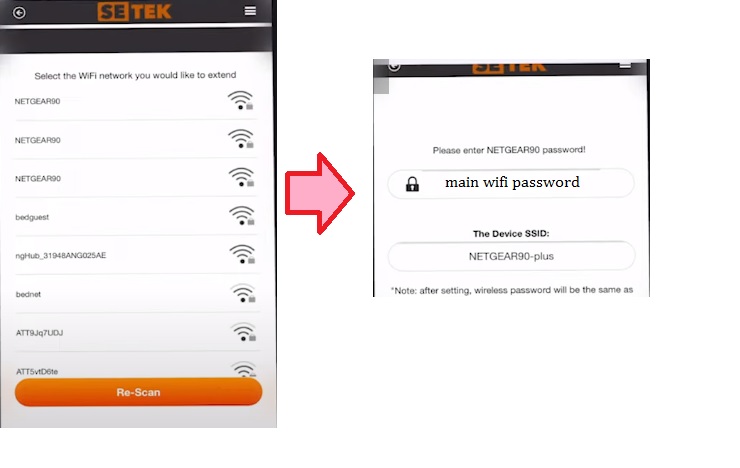 The third method is Setup Setek Signal booster from Computer.
3- Setup Repeater from Computer/Laptop
Settings up Range extender from the computer are similar steps to setup with mobile devices.
Although you got one more method to connect the repeater device to setup the first time.
You can connect Repeater either using Wired (LAN Port) or WiFi (default SSID) from a computer or laptop.
Follow the steps to set up from the Computer
Connect Setek mini wifi repeater from LAN port for wired LAN connection to computer or Default WiFi Name fro WiFi connection from Laptop/Desktop.
Open the web browser and access http://192.168.l0.l to URL bard and wait to load the login page.
Provider username and password "admin" for the first time and login to the repeater web interface.
How to access Wi-Fi repeater if forget password?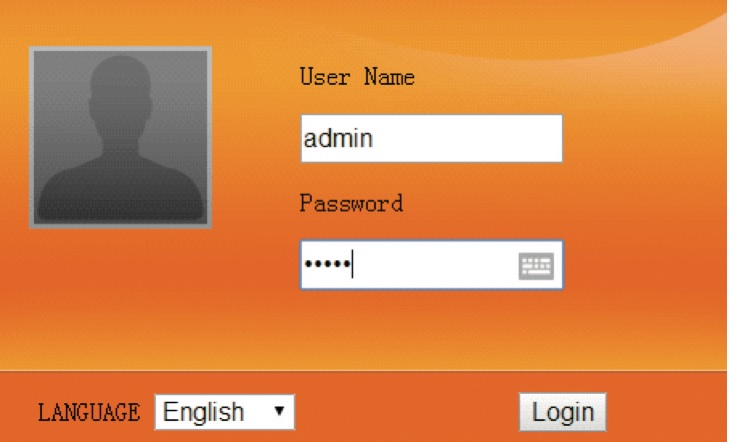 In the next step of login, you will get repeater scanning for the network and after a few seconds, you will get the list of all wireless SSID networks broadcasting near your extender.
Find your WiFi name and select and provide your Existing WiFi password to allow connection from Setek.
After the successful setup of Setek super-boost wifi range extender, you will get a new name with Plus added to your existing wifi name will be repeater WiFi SSID.
Exp–  Existing WiFi name is – Wireless then Setek Booster signal SSID will Wireless-Plus with the same password as your existing wifi key.
Hope all the methods will help you to set up your repeater device and increase signal as well as work as internet amplifier in the area mail wifi router can't reach.
Related Post