Factory Reset Airtel Xstream Nokia G2425G ONT Modem
You probably need to factory reset the modem if locked out due to various reasons. In a recent article, we have published Login and setup Airtel xStream Nokia FTTH ONT to update wireless name and password as well as other settings. If you unable to access the Airtel ONT modem login IP address or you may get the wrong username and password due to forgetting login settings that locked you out completely. This user guide provides you with a factory reset Nokia FTTH ONT used by the Airtel Xstream broadband internet line. Making router or modem device to factory default will erase all configuration to default mode that needs to set up again or restore configuration backup to work with your internet line again.
There are two ways to reset Nokia G2425G ONT Modem using the reset button or from the web interface. Making factory reset from web interface required to access and authenticate web interface and factory reset from reset button is a physical process does not require to login router. Both the reset method used as per the situations. If Airtel Xstream Fiber ONT router not stable or wifi or internet frequent disconnection problem then you can use reset from settings to set up to set up again. But If you unable to access the login page or the login username or password not working after change then only the hard reset method will use to restore the router to factory mode. Follow the steps to factory reset the Nokia Airtel Xstream broadband fiber router.
Factory Reset Nokia G2425G-A from the Web interface
Factory restore settings from settings need to the login web interface so you can only use this method if you have login details. This method you can use to reset ONT if you are getting's ONT hanging issue, wiFI frequent disconnection, Internet drop, or no internet issue. Login base reset method gives you the option to the backup configuration before resetting the router so you can restore settings post reset so your internet can be down minimum time.
Note: Before making router to default go to the Maintenance- Back and restore option and download ONT configuration backup file to restore after reset ONU.
How to Find Your Router IP Address
Steps to Restore router settings from settings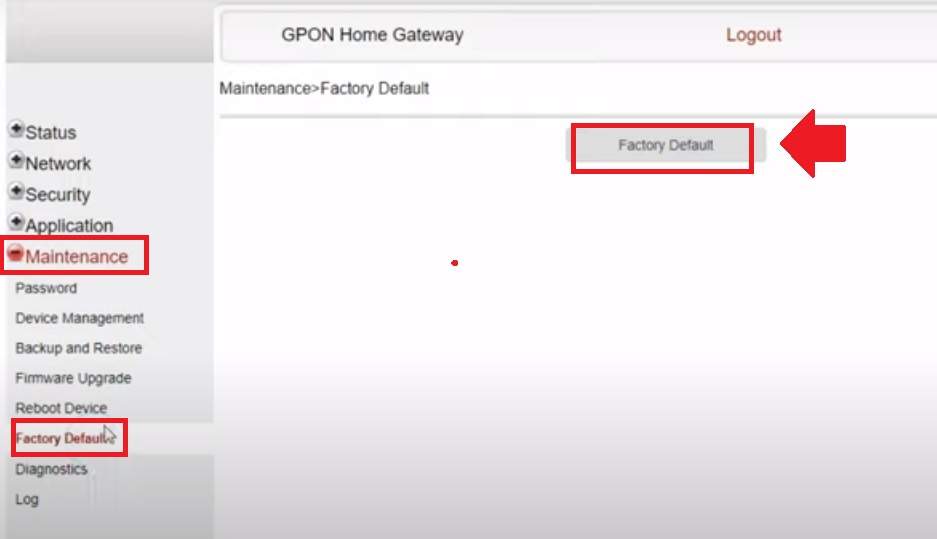 The modem will take a few minutes to restore into default mode. Open command prompt and ping 192.168.1.1 to confirm router successful restore to default mode.
The next method is the hard reset method mostly used when you are completely locked out due to an invalid username and password or forget the login password after the change.
192.168.1.1 Admin Login Password
Hard Reset Nokia FTTH ONT if Forget Password
Hard reset one of the easy and fast method to login router if forget login password. Reset switch available on every brand ONT, Router, Modem, and managed network device to restore settings in case unable to login due to any reasons. You need to physically available near the router to factory reset using the reset button it cannot be remotely.
Hard Reset Airtel Xstream Fiber Modem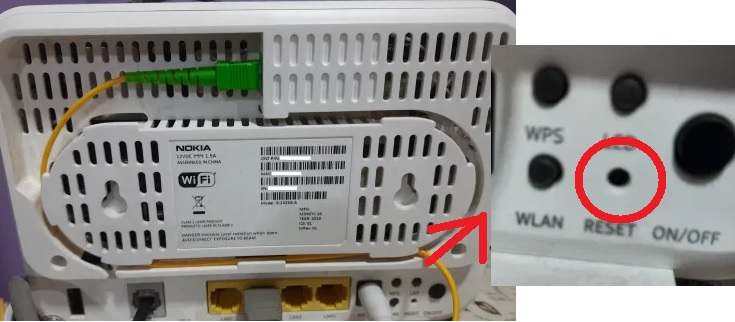 After factory reset Nokia fiber ONT you have to configure the PON port as per your internet provider OLT configuration to make the internet active again. If you previously backup the configuration file while setup first time then go to the Maintenance- Restore and backup option and restore the configuration to configure more faster.
Related Post