Opticover WiFi Extender Setup to Boost Range
Opticover Range extender is available with Opticover n300  single-band 2.4GHz 300Mbps and Dual-band AC1200 for high-speed internet plans. The Opticover wifi extender installation guide for single-band and dual-band repeater devices almost the same only depend on your host wifi router support single-band or dual-band. Opticover WiFI extender support AP mode, Router mode as well as Repeater mode, and can set up with any brand WiFi access point without any compatibility issue. There is 2 way to setup Opticover range extender either using WPS button or web interface login. Although the Opticover repeater manual included with the new device the time manual difficult to understand for a non-tech person.
This post will help you to setup Opticover WiFi range extender to boot your existing wifi network to a larger area where your main WiFI router signal can't reach. You need an Existing WiFI password if want to configure the Opticover extender using login mode from the web interface or your main WIFI router WPS option should enable to connect without a password. Unbox Opticover range extender device and follow steps to set up first time with WPS and router login mode.
WiFi Range Extender Setup with WPS button
Setting up a range extender using the WPS button is the most simple and quick DIY process that takes only a few minutes. Unbox your Opti cover WiFI repeater device and follow Opticover wifi extender instructions to setup with the WPS button.
Plugin OptiCover to Power wall socket near your main WiFi internet router.
See mode switch button beside and make a sure button in Repeater.
Now press the WPS button for 2 seconds to activate WPS in the range extender.
Go to the Internet WiFI router and press the WPS button within 2 minutes of activating WPS in Repeater.
Wait until Extender connecting with the WiFi network using the WPS button. Range extender WLAN signal LEDs will start to glow solid green after a successful connection.
Now relocate and Install an Opticover extender to a centralized location where the extender can get at least 50% signal from the main wifi router and boost signal range to the area you are facing the low signal issue.
Note: If unable to connect using the WPS button make sure your main WiFI router WPS settings enabled or login router and enable it first, and try the connect again with the WPS button.
The next method to connect the extender device to the existing wifi network using a web interface that required the wifi password of the old wifi network.
Connect Wi-Fi Extender from Web Interface
Configuration from web interface required default login IP address and username password for range extender device. in login model, you can whether using a Wired LAN cable from repeater LAN port to PC/Laptop LAN port or default WIFI SSID name to connect using WiFi connection. You can also find your range extender login setting detail printed to sticker as well as from Opticover wifi extender website.
Opticover Default Login IP Address – 192.168.188.1  or URL- ap.setup
Login username– NA
Default Opticover login Password- admin/ 1234 /password.
Login Web Interface
Plugin Range extender to Power socket in same room main wifi router installed.
Select the Mode button to Repeater option from the repeater.
Go to the WiFi option in Mobile/Laptop and connect Opticover Extender default WIFI SSID.
Open the web browser and access http://192.168.188.1 or http://ap.setup and wait to load the Opticover login page.
Provide admin as the password for the first time and select your desire Language and press the login button.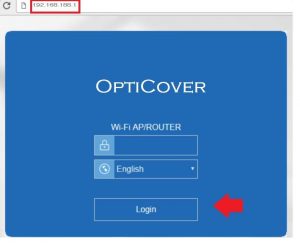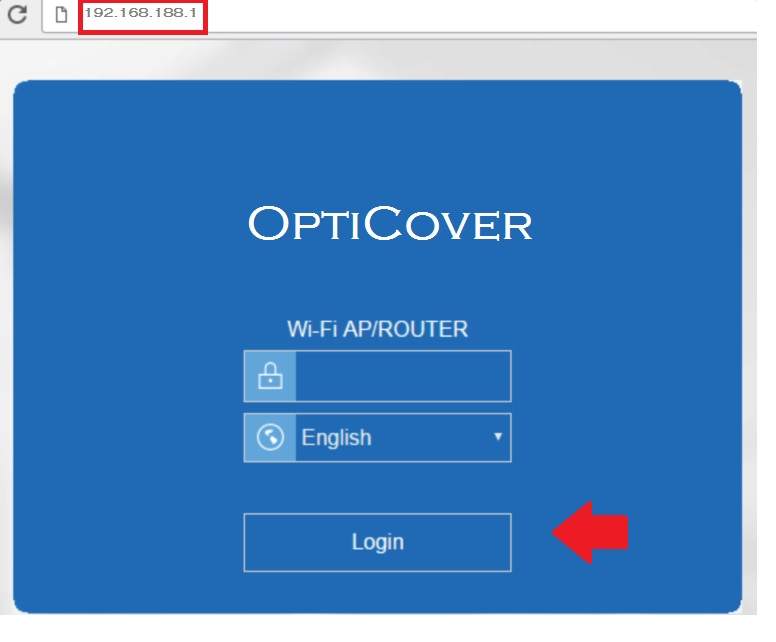 After Login, you will redirect to the status page where you can see extender connection status, Extender current wireless mode, Firmware version, Uptime, and other information.
Press the Wizard option from the bottom menu and wait for a few seconds.
You will get all WiFI network SSID broadcasting nearby your Extender. Find your existing WiFi name from the list.
Provide WiFi Password for your existing wifi network to authorize a connection from the extender device.
 Repeater SSID- Repeater (you can use the same name as the old wifi network or create a different name for the extended network as per your choice.
Press the Connect button and wait to save settings in the next steps. The repeater will take 1-2 minutes to save settings and connect the repeater to your old WIFI network so keep calm and let the process finish.
192.168.10.1 Login and Setup Wavlink WiFi Repeater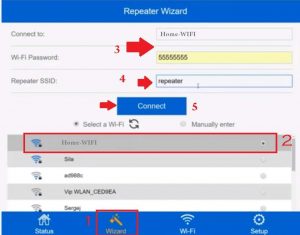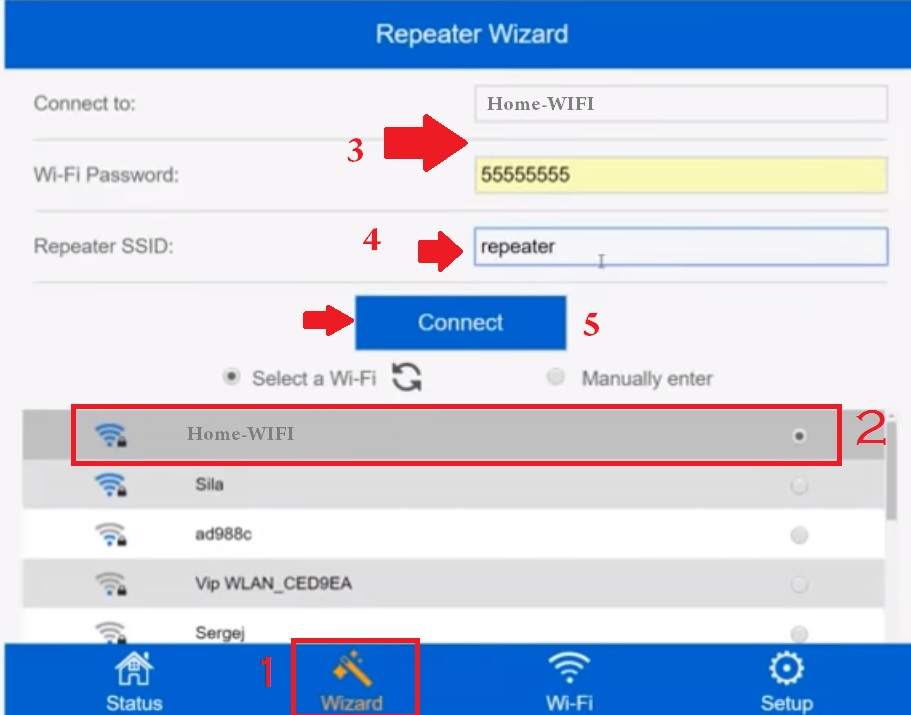 After saving settings you can check Repeater connection status to a status page or check extender WLAN led start showing solid green.
This is a simple user manual to setup Opticover Range extender with a different brand WiFI router to an extent the existing wifi network without changing the name for a seamless network. This user guide can use for OptiCover WiFi Repeater with 4 External dual-band and 2 External antenna single bands.
Opticover WiFi Extender Troubleshooting
If you are facing trouble to setup your range extender or your main internet wifi router changed and looking setup again your extender device then fix the login and connection issue with troubleshooting step by step.
Can't log in Opticover Extender
Login problem common issue while you want to set up an extender device with a new wifi router and facing error site can't reach or refused to connect. Login IP not working seem comes issue if the default IP address is changed with a different network IP address or if there is any network blocking or glitch that prevents accessing the login IP.
Make sure you are using the default IP address printed to the extender sticker or if using the login URL then the URL format should be proper. EXP- http://ap.setup in correct format but http ap.setup will return to an error.
Make sure you are connected to the extender device SSID and your WIFI LAN IP settings not configured with a static IP address that not related to optic over default IP address.
If you facing frequent login failure errors or getting the wrong login username or password then you should factory reset range extender device and start from fresh.
Login 192.168.l.254 Admin Username and Password
How to Factory reset Opticover Wireless Range Extender
Making the extender to factory default mode will erase all configurations or will disconnect if already connected with any WiFI router. Range extender connected but no internet, or facing connecting disconnecting issue with wifi repeater device recommended to reset using the reset button and configure again.
Step to Restore Opticover Repeater
Plugin the repeater device to power the socket and let it boot up completely.
Locate a small reset button or a small hole.
Press and hold the reset button for 8-10 seconds and the release button when all led lights turn off and turn on quickly.
The extender device will reboot and take 2-3 minutes to restore settings to factory mode.
After resetting the extender setup again either the WPS method or the Login method as shown above steps.
Related Post