Spectrum Wifi Extender Setup and Spectrum WiFi Pods Review
Spectrum WiFi extenders or spectrum WiFi extender pods as well as Spectrum Wi-Fi repeaters different names but the work is the same to extend the existing Spectrum WiFi range. Spectrum Pods is a smart device for spectrum Wi-Fi extension without adding an additional spectrum cable modem or internet line if your home and office are large size.
If you facing any Wi-Fi signal issue in your home, office, or any dark spot where your Spectrum main Wi-Fi router signal is unable to reach and you can't enjoy internet streaming and other online work then you need a Spectrum Wi-Fi booster.
If you have Spectrum internet service and facing any Wi-Fi range issues then there are two ways to boost Spectrum Wi-Fi range using Spectrum Wi-Fi pods as well as using third-party brands Wi-Fi range extenders that are compatible with Spectrum network. before choosing a range extender or your spectrum network you must understand Spectrum Pods to fix signal issues in your home and reviews as well as price compression.
What is Spectrum WiFi Pods?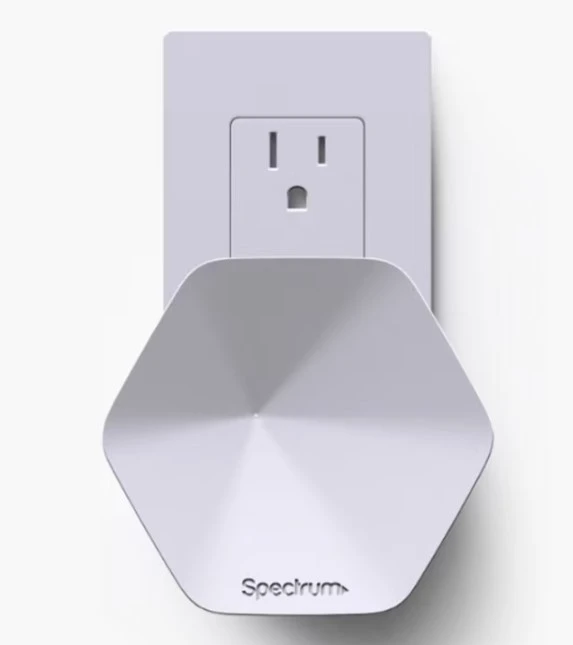 Spectrum WIFI pods is a Wi-Fi range extender device or you can also call Spectrum Wi-Fi extension device to boost the Wi-Fi range in the dark spot where the main router signal can't reach.
Spectrum Wi-Fi extender pods extend your existing Wi-Fi network without any physical cable and can cover multiple Wi-Fi dead spots by adding multiple wifi pods.
Spectrum WiFi booster Pods or wiFi pods provide you seamless network, higher throughput, and fix signal issues in your home and office.
How Spectrum WiFi Pods Work?
Spectrum Pods is a signal booster device like a mesh-based whole home Wi-Fi system. Spectrum Wi-Fi pods are enabled with a 5Ghz band and wirelessly connected with the Spectrum network and do not require any physical cable.
Spectrum WIFI signal booster Pods connect to the host Wi-Fi network and extend the same Wi-Fi network in the dead zone without moving your host router location.  charter spectrum Wi-Fi booster Pods a small devices with classic looks and are very attractive and directly plugged into power sockets without affecting your home interiors.
How to Setup Spectrum Wifi Extender Pods?
Configuration of Spectrum Pods is a simple and fast process. There is no additional setup required. You need to install Spectrum apps from your Android or iPhone. Connect Spectrum Pods to My Spectrum Apps. As Spectrum App is already connected to your Spectrum internet Pods will automatically set up as per your internet settings.
Just give a different name to each Spectrum booster device added to Spectrum as per location. If Spectrum Pods are installed in the Drawing room bedroom or master bed give the name accordingly so you can identify it in your Spectrum App.
Where to Place Spectrum Pods for the best WiFi range?
Using the best placement of Spectrum WiFi booster pods gives you 100% performance to extended Wi-Fi signals. Wifi pods are based on a Wi-Fi connection so it need good signal strength from the Host Wi-Fi network to connect wirelessly. A few things to avoid while placing your Wi-Fi extender device in your home as given below.
Best Placement of Range Extender
Do not use a Wi-Fi repeater/ spectrum Pod under the table.
Do not place the bottom side of the wall.
Make sure in front of the Wi-Fi pods there are not any Almira or hard things that stop signals from spreading properly.
Make sure WIFI pods are installed in a centralized location so it can be feasible from the host wifi router and get at least 50% signals.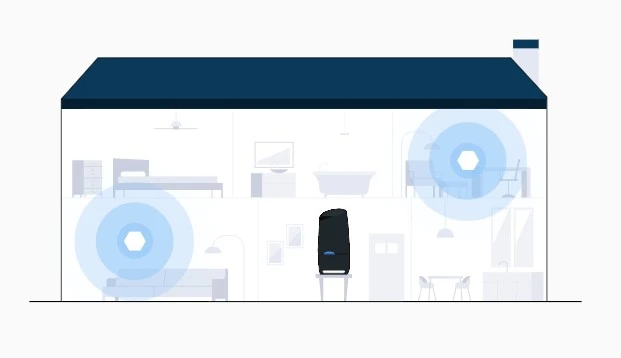 How many Spectrum Extender Pods can use at one Spectrum Network?
Most of the homes cover fully max up to 2 Spectrum Wi-Fi pods but if any extra large home with additional area then you can use a maximum up to 5 Spectrum Pods to one Spectrum network.
What Is The Spectrum Wifi Extender Cost?
Spectrum Pods is very cost-effective but rental based on monthly billing cycles. Spectrum WiFi Extender Pods approx price is $3 per month per pod. If you go with a third-party extender device that one-time price is approximately more than $100 depending on the extender brand and model number.
Wi-Fi Extender That Works With Spectrum
If you do not want to use a spectrum Wi-Fi signal booster and looking for Spectrum compatible Wi-Fi extender that work with your Existing Spectrum wifi internet then there are many signal booster available.
Most of the brand's Extender work with Spectrum wifi networks so you can find some popular wifi range extenders that you can use for your Spectrum internet. List of best charter spectrum wifi booster devices from third party.
Netgear Range Extender
TP-Link Signal booster
Linksys Signal booster
D-Link WiFi booster
Spectrum Modem Flashing Blue And White [SOLVED]
Can use Spectrum WiFi Pods Outdoor?
Spectrum wifi extender Pods does not have an outdoor case so it can not manage our door temperature and dirt. Spectrum device is an indoor device so using outdoors will damage it if you want to use the extender for outdoors you can go with a different range extender that is made with IP65 or IP67 outdoor enclosures.
Spectrum Pods Review
If we talk about honest reviews about Spectrum Pods then this is only useful for you if you using Spectrum service or internet service so you don't need to use multiple Apps to manage your smart device. If you have Spectrum Internet service then it's perfectly compatible with your existing network and will fix your dead spot with a seamless network and increase network range and throughput.
Final Words
There is not difference between Spectrum WiFi extender or Spectrum WiFi Pods both same and work with same as the whole home WiFi system. You can use Spectrum Pods with your spectrum network so you can manage all your smart devices from single mobile apps.
Related Post